We've heard that the best online shopping experience is available. Have you ever figured out what it means? Let us go a little deeper to help you understand.
When you want to provide a better online experience to your business clients or users, you must make their purchasing experience quick, simple, and perfect, while meeting specific B2B sales needs.
So, whether it's your first time purchasing a B2B eCommerce platform or you're looking to switch providers, you have a plethora of options to choose from, each with their own set of advantages and disadvantages (we will cover ahead).
Furthermore, we have investigated some of the best B2B wholesale platforms to assist you in deciding which is best for your business, which we will discuss later in this post.
Many B2B eCommerce platforms on the market can help small businesses grow. Some are reasonable and decent in terms of basic service, while others are gaining popularity due to their appealing features and versatility.
We conducted extensive research and identified the top features of B2B wholesale platforms based on customizability, pricing, and other factors.
Let's take a look at them.
What Are the Most Important Characteristics of a B2B Wholesale Platform?
To run your business efficiently and smoothly on an eCommerce site, you must have the basic functionality. If you want to take your business to the next level, you must upgrade your website with cutting-edge features over time. It will be easier to run and manage your B2B wholesale business if your platform includes features that enable those components.
Now, let's take a look at the key features of a B2B wholesale platform that you should consider when selecting the best and most suitable platform for your company.
Synchronization of Data from Multiple Channels
Selling through multiple channels and platforms is nothing new in this day and age. In fact, most online businesses are using it and seeing excellent results in terms of sales and revenue.
Assume your platform supports data synchronisation across multiple channels. In that case, it will make your life easier because dealing with data from many wholesale businesses can be difficult, especially when you have to switch from one channel to another to control, manage, and update data.
Enhanced Content Marketing
Content marketing is always evolving; implementing a compelling content marketing strategy will help you increase customer loyalty, brand awareness, and brand value.
Because content marketing works in tandem with SEO, it is critical to ensure that your chosen platform provides content marketing opportunities. A useful platform will make it simple to expand and diversify your content.
Allow Mobile Access
According to the data, 72.9 percent of eCommerce sales will be generated through mobile commerce in 2018, up from 58.9 percent in 2017. We can see here that growing eCommerce markets in mobile-first economies are a major catalyst for this trend.
The success of mobile adoption in eCommerce has been witnessed in recent years. And this trend is likely to continue. As a result, every retailer should select a platform that includes a variety of mobile-friendly features.
Payment Flexibility
You should keep in mind that you are running a B2B wholesale business, and your customers are the ones who create the business. Their purchases will not be the same as those of B2C or a small group of customers.
Instead, they would prefer bulk purchases, which is why the payable amount would be large, necessitating secure, simple, and quick payment methods to facilitate them.
Here, B2B buyers prefer to pay with credit cards, and payment term extensions are in high demand. Obviously, your buyer's preferred payment is not the same as yours. As a result, you require the best, most flexible payment methods to enable your customers to meet their business objectives.
Integrating with Third Parties in a Flexible Manner
When you begin optimising your website and adding features that the platform lacks, you are likely to integrate third-party modules, platforms, or tools.
One of the most effective ways to target personalization in your customers' journey and selling process is through integration.
Make Customer Service Simple
Communication between online businesses and customers is critical to the sales process's success. In general, it is preferable for online stores to use LiveChat to interact with customers.
According to Forrester research, approximately 44 percent of online shoppers believe that having questions answered by a live person while purchasing online is one of the most important features of a site. If a platform lacks this feature, you should ensure that third-party integration is possible.
Simple Pricing Structures
Pricing may be the most important factor to consider when deciding on the best platform for your needs. However, please be aware that it is entirely dependent on your budget, and you have a variety of options that may perfectly match your demand.
In general, eCommerce wholesale platforms will arrive with a variety of plans with varying prices and offerings.
Other Things to Think About
When selecting the best suitable and perfect B2B wholesale platform for your business, you must take into account a number of factors.
Security
Choosing a high-security platform protects your site and data from a variety of malicious attacks. Furthermore, one of the essential features of an eCommerce platform should be cybersecurity.
Type of Platform
When selecting a B2B wholesale platform, you will be introduced to a variety of platforms. There are two types of eCommerce platforms to consider:
Open-source
Such platforms do not require licence fees, but you will be responsible for hosting, PCI compliance, and other responsibilities. You can change all aspects of the code with this type of eCommerce platform, but this may increase your budget and demand technicalities.
Software-as-a-Service (Software as a service)
You will get Cloud as your hosting environment with SaaS eCommerce platforms. It will reduce your development costs as well as many of the complexities associated with running your online business.
Support
Furthermore, if the chosen platform is the best and meets all of your business needs, you will miss any problems that arise.
Some issues may be beyond your abilities and necessitate the assistance of a professional. You should also make sure that your platform provider provides you with support.
How Do You Select the Best B2B Platform for Your Wholesale Company?
After you've learned the essential functions of a B2B eCommerce wholesale platform (mentioned above), it's time to learn which path you should take to find the best B2B platform for your wholesale business.
Which platform you should use is determined by a variety of factors, including your company's needs, budget, and size. When you figure out all of these details, you will get what you need.
However, it is not uncommon to become engrossed in your complex business details, resulting in a waste of time for something insignificant.
To figure things out, you'd need to be clear-headed and specific.
The following are the questions that will help you choose the best B2B wholesale platform:
What are your company's needs?
Is the platform equipped with essential features?
Is the platform scalable enough to grow with your company?
When problems with the platform arise, how can you get help?
Is the platform a fantastic experience for you and your customers?
What is your financial situation? Is the platform you're considering affordable to you?
Is it safe?
Is it open to third-party integrations?
So, you must consider the aforementioned points in order to find the best B2B eCommerce platform for your business, which may appear to be an ideal platform for your business easily.
Best Ten B2B Wholesale Platforms
Now, let's learn about the top B2B wholesale platforms so that you can choose the best one for your company's needs.
Shopify

This eCommerce platform is widely used around the world, and as a result, it is simple and effective. Whether you own a small business or manage a medium-sized business, Shopify is the ideal eCommerce solution that can go live immediately.
Furthermore, Shopify has a plethora of plugins that attract various valuable calibres to improve sales functionality. Aside from that, this platform allows you to effectively market your goods and services through Google smart shopping, email systems, and even Facebook ads.
Magento Commerce (version 2)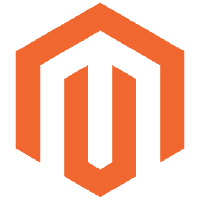 Following the success of Magento 1, Magento 2 is an open-source platform with numerous options for SMBs.
Magento 2 is a completely free open-source eCommerce platform with a slew of useful features for businesses. The platform has an easy-to-use interface that allows you to design layout content for your wholesale eCommerce sites without any coding knowledge.
Despite this, Magento 2 Commerce is the best-recommended edition for various large corporations and businesses to gain access to the best B2B features. Various sales and marketing features are useful, allowing you to easily customise your online store.
3DCart's
3DCart, an eCommerce platform, is designed with the user in mind. This eCommerce platform is a viable option for small and medium-sized B2B businesses due to its simple but robust interface in optimization.
3DCart provides a plethora of optimization templates to ensure that it is mobile-friendly and stable.
When it comes to design, 3DCart's theme store is appropriate and diverse for a wide range of eCommerce businesses.
If you need to optimise and edit the display, 3DCart also allows you to directly modify and access the site's HTML files and CSS.
Prestashop 4

Although Prestashop is not as popular as WordPress or Magento, it still has a sizable user base. Prestashop is an effective eCommerce solution because it is an open-source platform with numerous flexible, customizable options.
Furthermore, PrestaShop offers a variety of simple store customization features that are displayed on a user-friendly, compact, and clear interface. Furthermore. PrestaShop's payment functions are quite flexible, and it supports a wide range of payment methods.
PrestaShop is also cost-effective, as it is completely free and simple to use, with a focus on small B2B businesses.
BigCommerce

BigCommerce is a fantastic B2B eCommerce platform that was built with cloud storage in mind. It has a PCI setup to ensure that your sensitive information is kept secure.
BigCommerce, with its various tools and plugins, offers a diverse range of designs and features. The API integration of third-party apps provides you with a simple site management calibre. The user interface is also customised to provide the most user-friendly experience possible.
WooCommerce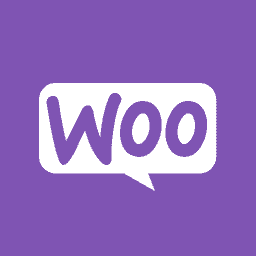 WooCommerce B2B is an official B2B eCommerce platform that is available as a plugin for WordPress-based websites. This open-source eCommerce platform is designed for small and medium-sized businesses.
The best thing about WooCommerce is that it allows store owners to personalise their online stores. Furthermore, B2B traders will catch up with the functionality that meets their needs.
TradeGecko

It's a cloud-based eCommerce platform that's ideal for small-scale wholesale traders looking for cost-effective optimization and omnichannel management solutions.
TradeGecko has a user-friendly interface that is optimised, compact, and slick. The store's performance report feature is also the best part of this platform, allowing the admin to analyse and track parameters needed to improve sales.
This eCommerce platform also allows for integration into larger platforms, allowing you to use it concurrently if necessary.
Netsuite SuiteCommerce (version 8)
Netsuite SuiteCommerce, a cloud-based eCommerce platform, was designed with multi-channel selling and optimization in mind. It is best suited for businesses that sell both online and in physical stores.
Additionally, store owners can connect their data from offline stores to an eCommerce website to an intuitive POS system that can assist them in managing their inventory, marketing sales, orders, customer service, sales, and more.
OROCommerce
This B2B eCommerce platform is designed specifically for mid-market companies. It provides DTC and B2C sales assistance, making it a one-stop shop for all of its sales channels.
OroCommerce allows you to create and manage your eCommerce site, create customised customer portals, and scale unique sales environments for wholesalers.
You can create critical B2B eCommerce features with the help of this ecommerce platform. Furthermore, a versatile API makes integration easier to set up.
X-Cart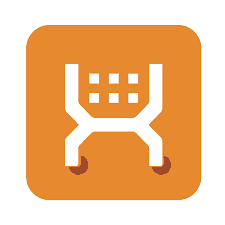 X-Cart, the final name on our list of top B2B wholesale platforms, assists wholesalers in launching their eCommerce site that caters to their B2B wholesale customers.
Furthermore, X-Cart provides a plethora of high-quality features that you require for your website.
With the Right Platform, You Can Take Your B2B Wholesale Business to the Next Level
It was about the best wholesale B2B eCommerce platforms. You may have noticed that each platform has its own set of features. So, choose the one that best suits your company's requirements.
Conclusion
We'd like to conclude now, hoping that this article was informative and helpful to you. After reading this article, you should have a better understanding of how to select the best eCommerce platform for your online business, one that meets all of your basic requirements.