This is a case study of a client for whom I worked for two and a half years, in addition to a variety of other SEO projects. Those who have not yet read the first part should do so by visiting the project "Edgar" SEO case study page. Without further ado, let's get started with what I did, what more I could have done, and what we accomplished between November 2019 and September 2021.
Challenges Faced
After working with the client for a while, they began to understand a little bit about SEO, but there was still a lot they didn't understand. As a result, my progress was hampered by a lack of knowledge.
The client had limited resources, and the other people we hired lacked the necessary expertise. However, this will always be a problem for the majority of clients.
The client became overly involved in SEO strategy decision-making and implementation. One should put their trust in an SEO expert (after conducting preliminary research prior to hiring) and only measure the results via weekly or biweekly reports.
I'm listing the difficulties here to give you a sense of the resources, constraints, and conditions for this SEO case study.
SEO Progress Made From Nov 2019 To April 2021 To Oct 2021
| | | | |
| --- | --- | --- | --- |
| | Nov 19 | Apr 21 | Oct 21 |
| Moz | | | |
| Domain Authority | 27 | 36 | 37 |
| Page Authority | 29 | 38 | 42 |
| Spam Score | 1 | 1 | 1 |
| Ahrefs | | | |
| Domain Rating | 29 | 51 | 48 |
| Backlink Count | 540 | 10.5k | 30246 |
| Referring Domain | 109 | 882 | 2297 |
| Semrush | | | |
| Authority Score | 26 | 42 | 42 |
| Backlink Count | 952 | 38.1k | 68k |
| Referring Domain | 155 | 994 | 1.7k |
| Referring IP's | 215 | 1145 | 1.9k |
| No of blog posts | 3 | 295 | 530 |
| Total Word Count of Blog Posts | 5768 | 575,147 | 1,032,936 |
| Average Word Count | 1923 | 1946 | 1,956 |
| Longest Post by Word Count | | 6462 | 15,185 |
| Total no of pages (main website + blog) | 36 | 500 | 845 |
| Number of guest post backlinks | | 161 | 161 (old) |
| Blog Platform | HTML/CSS | WordPress | WordPress |
| Hosting | VPS | VPS | VPS |
| Traffic per month (Semrush) | 746 | 17.3k | 44.3k |
| Traffic per month (Analytics) | 1000 | 17000 | 45775 |
Steps Taken To Improve Online Brand Presence & Relevant Traffic
As I said earlier in Edgar SEO case study part 1 we did manage to get 161 backlinks via free guest posts. Due to those backlinks, we managed to improve our rankings for a few competitive keywords. However, we stopped investing in this SEO tactic because it was costing us a lot of money to hire freelance writers & not giving us immediate results. The client wanted quick results.
So, instead, we stopped all our link-building efforts and I tried to devise a better content marketing strategy for our own blog.
SEO Strategy Used
I try to stay up to date on the latest Google updates and SEO strategies, whether whitehat or blackhat. For this, I maintain an active presence on Reddit SEO subreddits, Discord Servers, Youtube Channels, Linkedin, Blackhatworld, and a few other communities. I also try to follow a few blogs, including Searchenginejournal, Backlinko, Brian Dean, Ahrefs blog, Jon Dykstra, Shaun Marrs, and many others. I'm telling you this because all of these resources help me learn new strategies and tactics that will help me rank higher in Google SERPs.
However, the strategy that I am currently attempting to implement on "Edgar" is not novel. You've probably heard of content clusters, content hubs, and silos from Bruce Clay or Hubspot. As a result, there are numerous examples online of sites that employ this strategy and garner millions of visitors.
This strategy is not a surefire way to get traffic because I believe there are multiple ways to accomplish the same thing on Google. However, if you can create a nearly perfect virtual silo or hard silo-based site structure, you will have solved the major issue of poor interlinking.
Backlinks are used by the Google algorithm to determine the quality, relevance, and authority of a webpage. And, in my opinion, they use links rather than backlinks. What I mean is that relevant external links pointing to your website are good in Google's eyes, and relevant internal links pointing to a specific URL do the same thing, albeit to a lesser extent. As a result, interlinking is a critical component of any SEO strategy. Interlinks aid in
Google finding relevant pages
The user to easily navigate through your website
For Google algo to understand what a site is all about and have we covered each node of a cluster or topic.
And they also help in faster indexing
Progress Snapshots As Per Semrush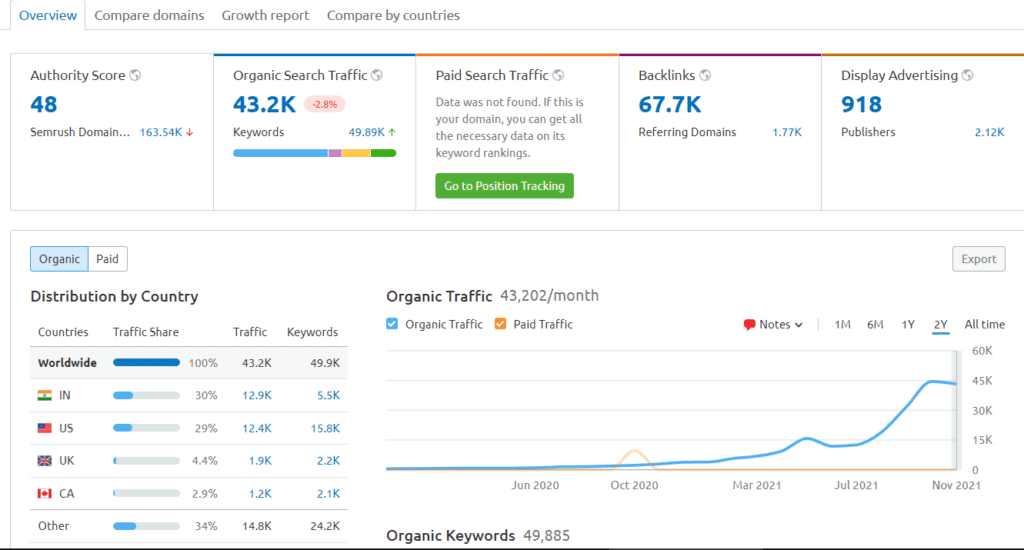 Organic Traffic Insights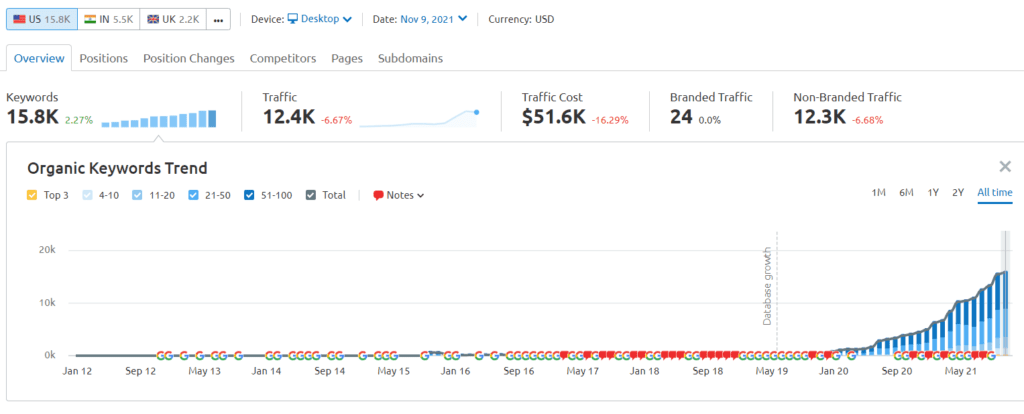 Backlinks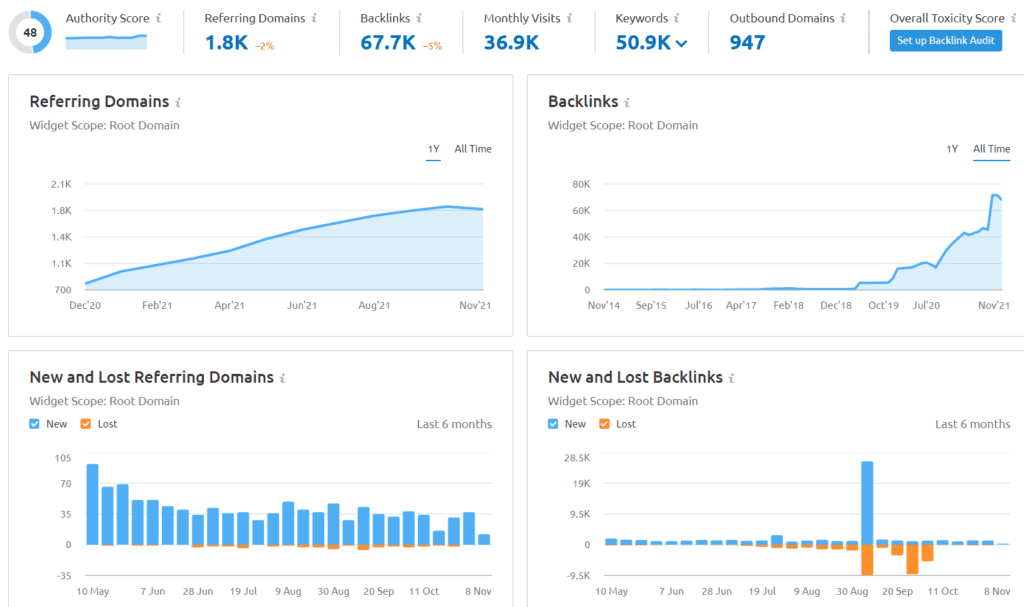 The work on acquiring backlinks was minimal and we focused on only very high value backlinks.
Core Web Vitals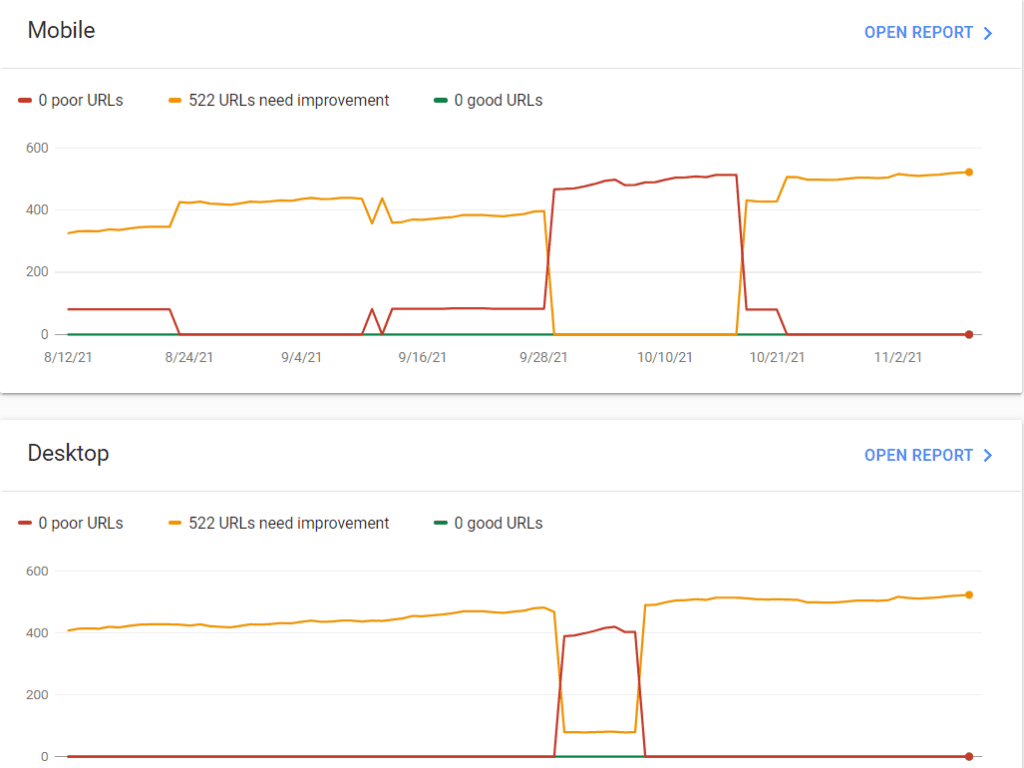 Due to the client access restrictions we couldn't do much about the site speed but we plan to improve that in future.
Search Console Performance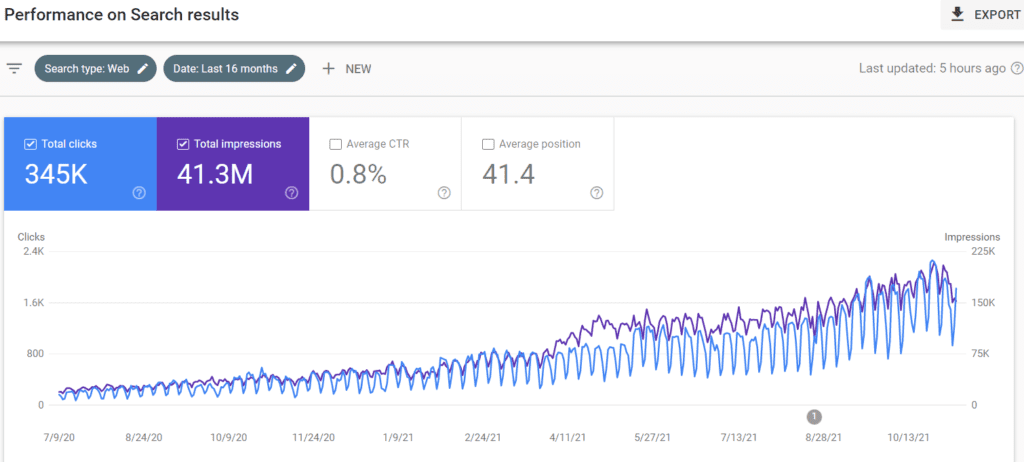 Google Analytics Performance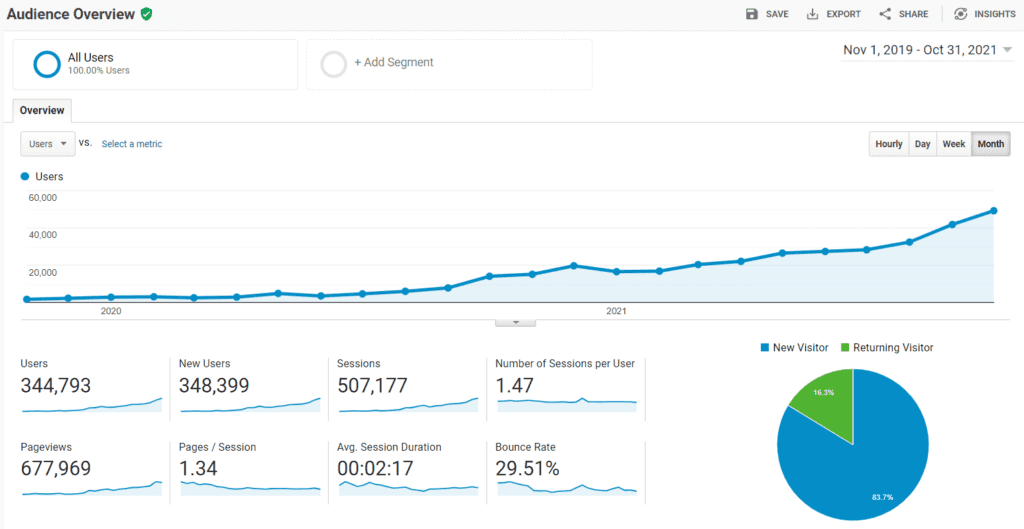 Traffic Acquisition Sources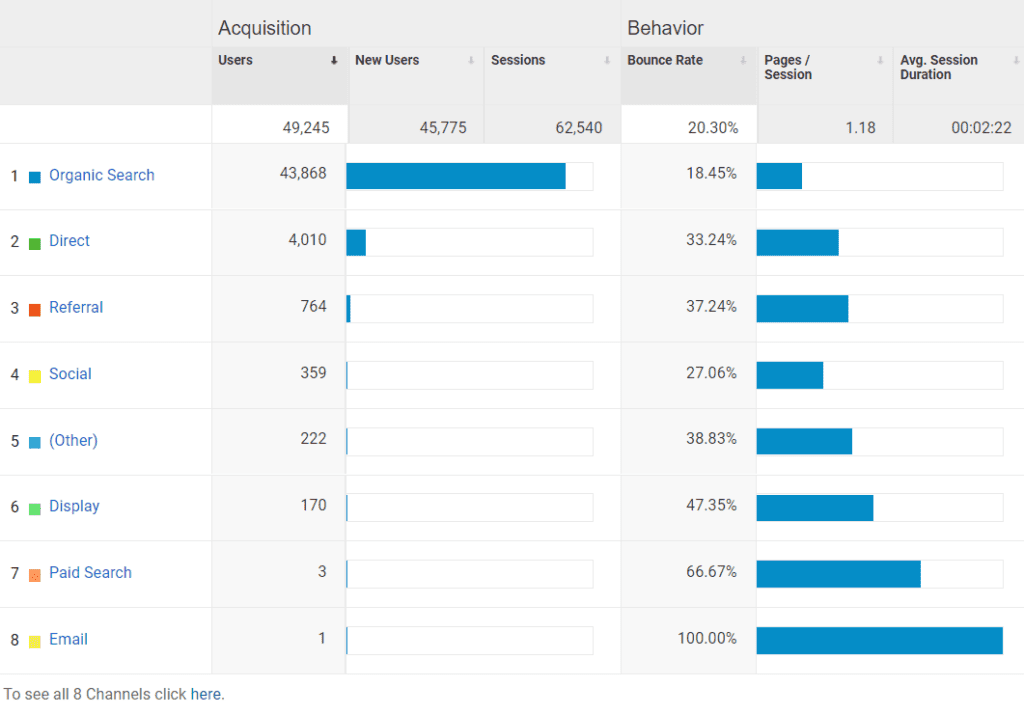 Note: The progress snapshots from Ahrefs are not included because I didn't invested my money in that this month.
Estimated Expenses, Results & ROI
Estd. expenses on content: $11,112.73 + $2,000 = $13112.73
Estd. expenses on paid listings are not included
Estd. expenses on backlinks: Zero (Didn't buy any paid links)
Total time of this case study: 23 months
Estd. expenses on human resources = Time (man-hours spent) x hourly rate: $18,380
Total expenses (Website development + Design + Maintenance + SEO + Social Media Sharing ) = $36490
What We Achieved
We managed to get higher traffic from first world countries like the USA, UK & UAE
Our conversions and leads increased and our client is quite satisfied with the progress.
Due to the site's progress, the client managed to grow by 175%
The client didn't work on certain products before we started our work but now they have a whole team dedicated to it.
We also managed to rank in the top 3 SERPs for very competitive terms just by writing skyscraper-type content and interlinking with intent-based keywords.
Other Things That are Undergoing
We did a new theme upgrade is on the WordPress blog which is going to improve the UI/UX.
Several other blog posts and pages are under construction.
We are still lagging on many fronts due to having a very small team and budget.
Conclusion
You might find this case study a little bit dry but I do this to take a look back at my previous work. I hope you find something worth learning from this SEO case study. If you have a question in mind please ask me in the comments section.