First, of all what is digital marketing? Well, I think you already know that just want the answer to this question:
How Can You Learn Digital Marketing For Free?
Is It Possible?

Yes, you can definitely learn digital marketing for free. You will find lots of free guides, courses, and other stuff for learning. However, the issue is sorting through that stuff & finding something of value. To help you I have created a short guide with resources to help you learn the basics of digital marketing for free.
What Skills Do You Need To Learn Digital Marketing?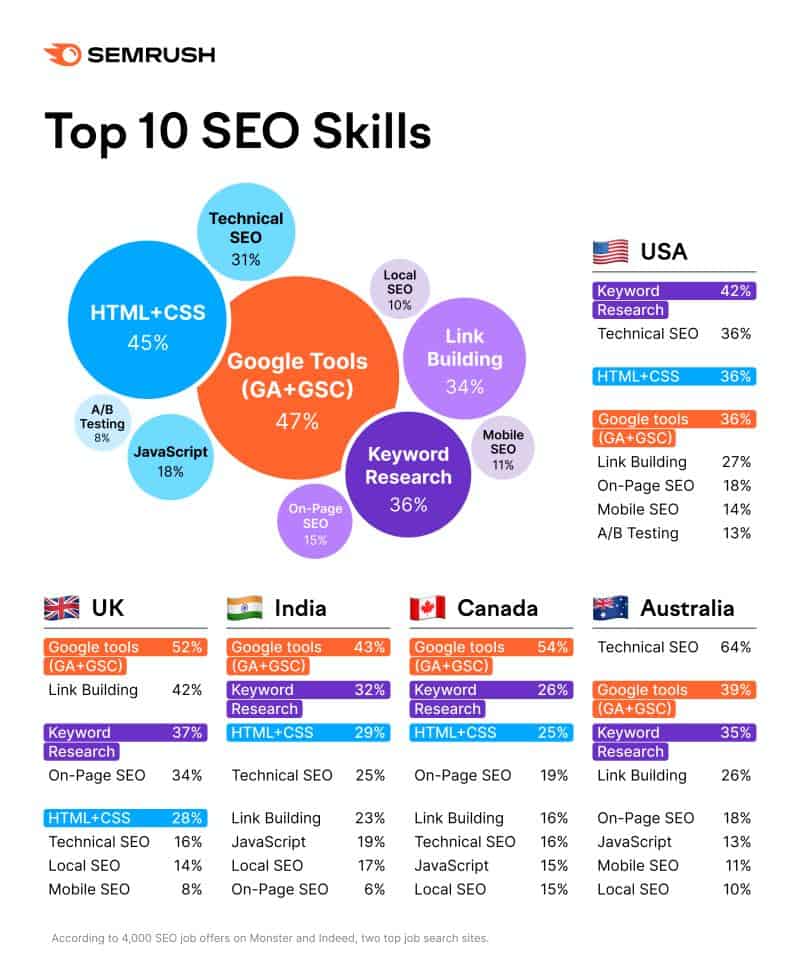 The skills for becoming a digital marketer may be different as per different people's opinions. However, these are the skills that you need to develop to become good at online marketing
1. Analyze Lots of Data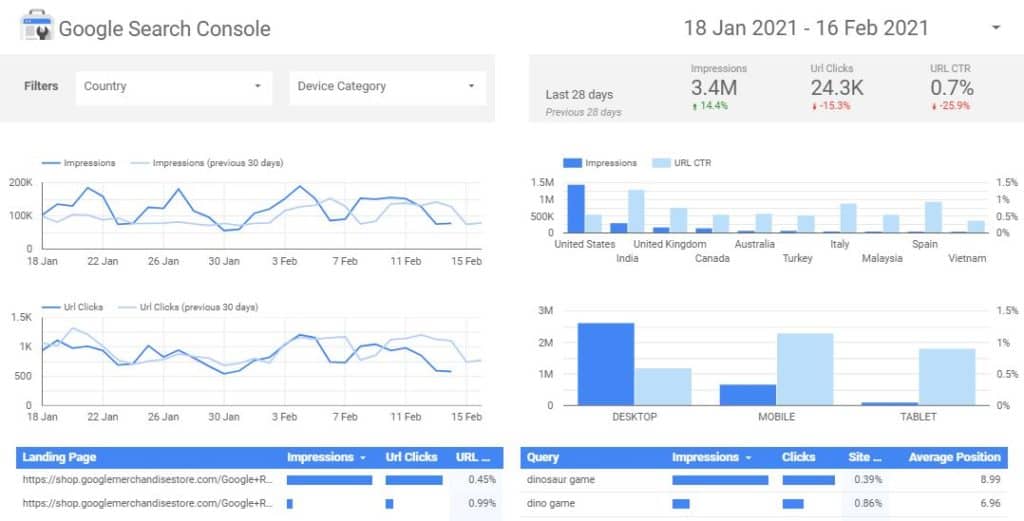 When we perform SEM (Search Engine Marketing) we acquire lots of data through different channels. For eg we collect data for traffic, user acquisition, behavior, engagement, search queries, CTR, etc. All this data helps us understand the pattern and how search engines work and rank a website.
In this context, some people say that SEO is magic or just luck. I say it isn't. Digital marketing is just like the stock market. You just have to analyze the data and find what works and what doesn't.
So, you will need to have the ability to analyze and find insights by looking at excel sheets, charts, graphs, etc.
2. Content Writing, Editing, & Strategizing Skills (Also Keyword Research)
Digital marketing is just a smarter way of saying that we handle the creation of good quality content and use methods to make this content reach the target audience. Whether the content is text, audio, video, a sale pitch, or anything else. A digital marketer should be able to judge the quality of content. For that to happen you need to be good at creating content yourselves. So, here's how I think you can improve your content writing and optimization skills:
Read lots of content by authorities in your niche
Increase your knowledge by learning from well researched & credible sources
Try to understand the intent of your target audience (Need, Want & Desire)
Create content regularly for providing value to your audience.
More Content Creation >> More Feedback >> Improvement in Your Skill
3. Common Sense, Curiosity & Eagerness to Learn
I believe that at its core digital marketing is not difficult and one who has mastered the basics can easily outrank big sites in Google SERP's. You just need to have:
Patience & Consistency
A learning attitude
Practice & work on a lot of projects: You can only learn so much by reading case studies. To learn valuable lessons you have to work on projects, perform experiments & then derive the results.
4. How To Use Email For Brand Promotion: Email Marketing Skill
Using email for building relations & generating leads is a very old tactic, and yet it still works in 2021. You need to learn about creating email campaigns & reaching out to prospects without looking like a spammer.
5. Leverage Social Media For Building Fanbase: Social Media Skill
Social media platforms are popping these days like mushrooms. And I can't deny that they present a very good opportunity to bring traffic, build a community and get leads. You need to learn how each social media platform works, how to optimize & how to build a brand presence on it.
6. How To Use Different CRM's Like WordPress, Magento, Shopify, etc: CRM Skills
Having an understanding of the basic working of different CRM's, HTML, CSS, Javascript is a good skill. You will need to do onpage optimization and implement technical SEO for websites built on different platforms.
7. How To Do OnPage Optimization: SEO Skills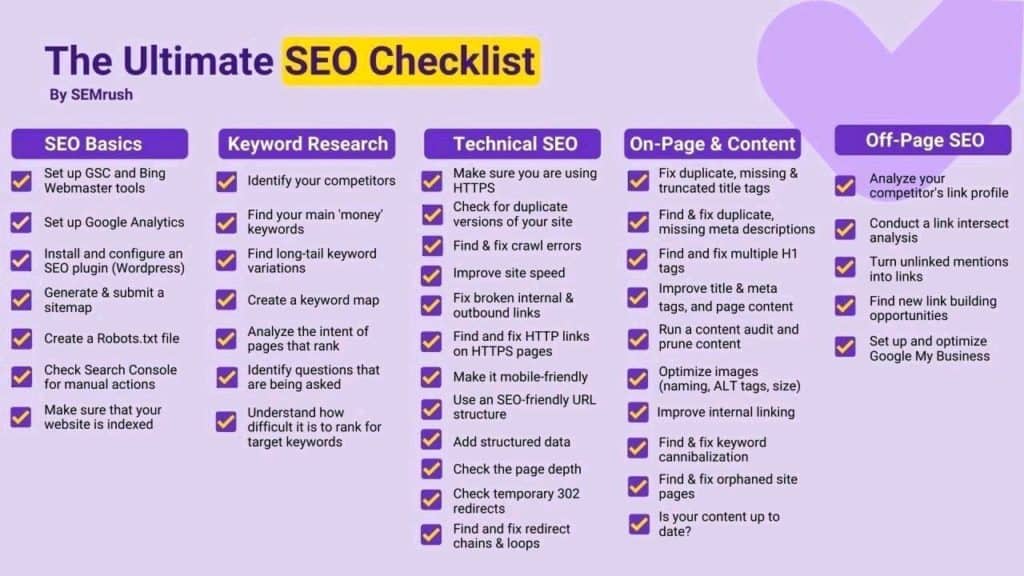 Create an onpage optimization checklist and follow it with every website. On-page optimization can be a very extensive task when you are working on a large e-commerce website
8. How To Improve Website or App UI/UX: Basic Design Skills
You need to have a good idea of website design, UI/UX, graphic design, video editing, etc. Although you don't need to design anything by yourselves but you need to give directions to your graphic designer. So, basics about Adobe photoshop & image editing will prove useful.
9. How To Use Paid Ads To Bring Leads: Paid Marketing Skills
Apart from organic traffic one also needs to bring traffic and leads through paid marketing channels. You need to learn about PPC ad campaigns and optimizing for low expenses and a highly focused traffic stream. These days increase reach on social media is becoming difficult day by day. So, learn to run Ads on Facebook, Linkedin, Pinterest, Instagram, YouTube, etc.
10. Constantly Adapting & Keeping In Touch With Ever-Changing Search Engine Algorithms
The search engines keep making changes to provide better search results. So, every few months minor or major changes are made in search algorithms. You need to keep yourself updated and understand how those changes may or may not impact your digital marketing strategy.
11. Learn Using SEO Tools & Backlink Strategies
When you work on a big project and there is a lot of KPIs to measure then you will need the help of SEO tools. These help in performing keyword research, rank tracking, content optimization, backlinking, outreach, etc. You can check out a list of SEO tools here and find some useful tools.
Backlinks are also a very important signal that search engines use to decide the authority of your site. So, if you are good at creating or acquiring backlinks for your website then you will get a good boost in search engine rankings.
Sometimes I feel like a Digital Marketer is like a
Jack of All Trades, King Of None
or for a better explanation
A digital marketer needs to have knowledge of various aspects so that he/she could give guidelines to the team & create a holistic marketing strategy.
Some Tips To Learn Internet Marketing For Free
These are some ideas that can help you learn digital marketing without spending any money.
Learn the basics of SEO: Focus on becoming a constant learner & implement whatever you learn.
Start Your Own Website, Blog, or YouTube Channel: Until you run your own blog you will not get the freedom to do experiments. So, start your website to practice & have fun in the process.
Network & Learn From Experienced Digital Marketers: Follow other experts and learn valuable insights from their case studies.
Free Resources To Learn About Digital Marketing?
For SEO Basics:
Join different subreddits on Reddit like SEO, BigSEO, or JustStart communities. Awesome place to find case studies and people with similar goals.
For PPC & Paid Marketing:
For Social Media Marketing
The strategy for each social media will differ and you have to spend time to understand its working.
Apart from these, you can find a lot of good resources online. And I will be updating this post when time permits me to do so.
How Much Time It Will Take To Learn Digital Marketing?
You will be able to get a good grasp on the basics of digital marketing in around 6 months if you keep learning. However, to become a good digital marketer you will require a lot of time. As it depends on how many projects you work on, different strategies you implemented, etc. And at a later stage, it's better if you specialize in a particular aspect of internet marketing.
Do You Need To Take Any Paid Digital Marketing Courses or Certifications?
You can take free digital marketing courses & certifications offered by Google, Semrush, Hubspot, etc. However real learning will come from working in a company, as a freelancer, or a course that involves working on real projects.
How Much Can You Earn From Digital Marketing?
As a fresher, you can start earning from INR 1.5lac per annum. This can vary in location, city & skills. However, if you are good at your work then there is a lot of money in this field. (I believe this to be true for any other field or industry as well.)