There are many SEO tools and one of those is Ahrefs. It is a very useful toolset and I would prefer to use it for competitor analysis, backlink research, and keyword research. I also like SEMrush and they offer easy to use interface, reporting, and rank tracking features. You can decide which one to use based on your requirements. Or you can use Semrush & Ahrefs trial to learn how they work.
To use Ahrefs you have to pay a minimum of $99 or you can use an Ahrefs 7 day trial for $7. When you pay for the trial it becomes $8.26 due to the added tax. It's an affordable price to test out all the features. And once you are satisfied you can upgrade to a monthly plan. Or if you don't want to upgrade then you can also do a lot in these 7 days.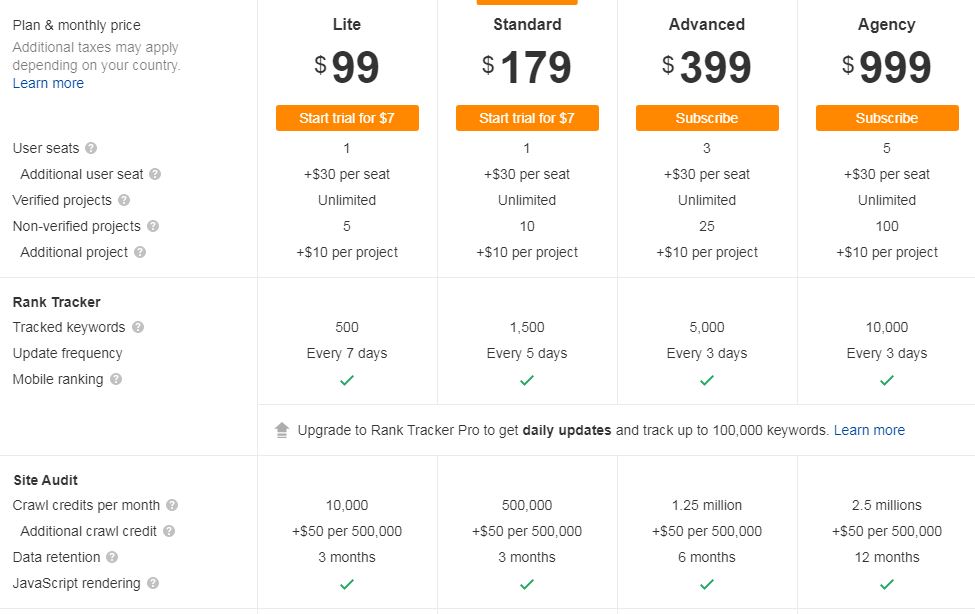 So, let's find out
How To Utilize The Ahrefs 7 Day Trial?
Before buying an Ahrefs trial you should read a few posts by Ahrefs that will help you understand their tool better. I will suggest taking the time to read this post on How to judge keyword difficulty & check out Ahrefs academy. I really like the articles written Joshua Hardwick on keyword research. So, once you read these your next task is to find your competitors before getting a paid Ahrefs trial.
1. Shortlist & Build A Competitor List
To do this you don't need to decide a few basic keywords on which you would like to rank in SERPs. Just enter those keywords in Google and observe web pages that are targeting this keyword and following a business strategy similar to yours. This way you can make a list of competitors to find low competition keywords. Make sure that you have at least ten to fifteen competitors so that you can use those to find their backlinks and keywords.
2. What To Do After You Bought Ahrefs 7 Day Trial
Go to the Site Explorer in Ahrefs and put your competitor's site URL one by one. Take a look at their backlinks, referring domains, and organic traffic. If the competitor is not a large site and has very little DR (domain authority) as shown in the site below. Then it gets easy to write a few articles on the keywords that your competitor is targeting. So, click on organic traffic and export all the keywords that the site is ranking for. If there are a lot of keywords then filter them based on your requirements. Always keep in mind that low volume but long-tail keywords can help you rank faster.
Also, take a look at the backlinks and export that sheet for later uses. Exporting all the data is necessary as once the Ahrefs trial expires you will not be able to fetch all this data.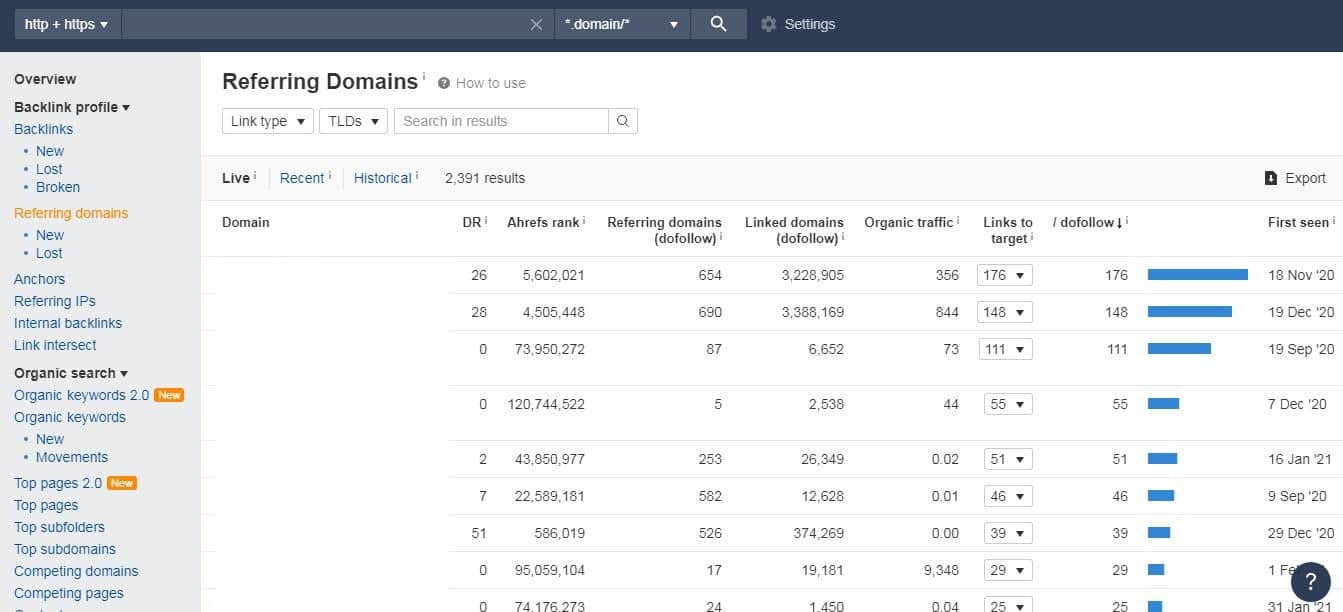 Keywords Explorer
The keyword research tool of Ahrefs is also great but I prefer to use it mainly for competitor analysis and backlink research. So, if you want to explore this tool then spend a day trying inputting various keywords for your niche.
Site Audit
If you already have a website or blog with lots of URLs then run a site audit to find and resolve some common onpage issues.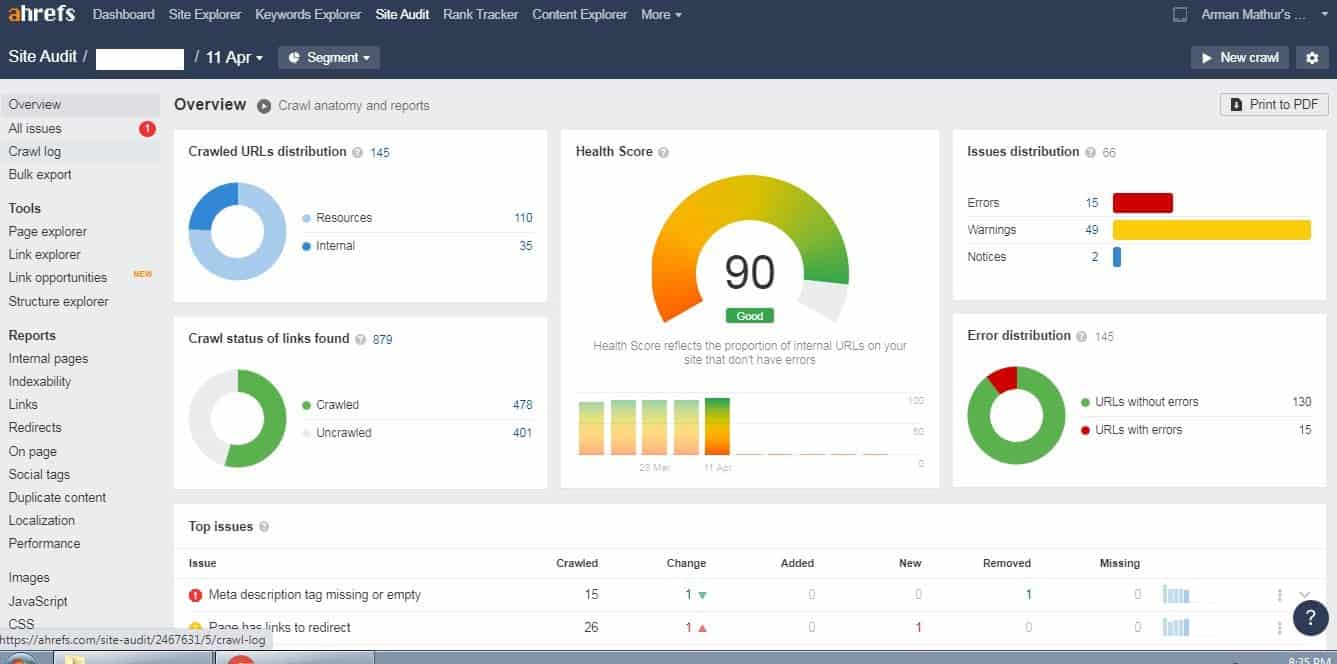 A Trick To Find Low Competition Keywords With Ahrefs
Although there are a lot of ways you can use Ahrefs but I used this method to find some pretty good keywords. Why not you give it a try.
Put a broad keyword in content explorer
Set language filter to English or whatever language keywords you want
Set URL filter to only Live URL's
Click on Filter explicit results
Add filter of Maximum domain rating: 10
Add another filter with Minimum page traffic: 10000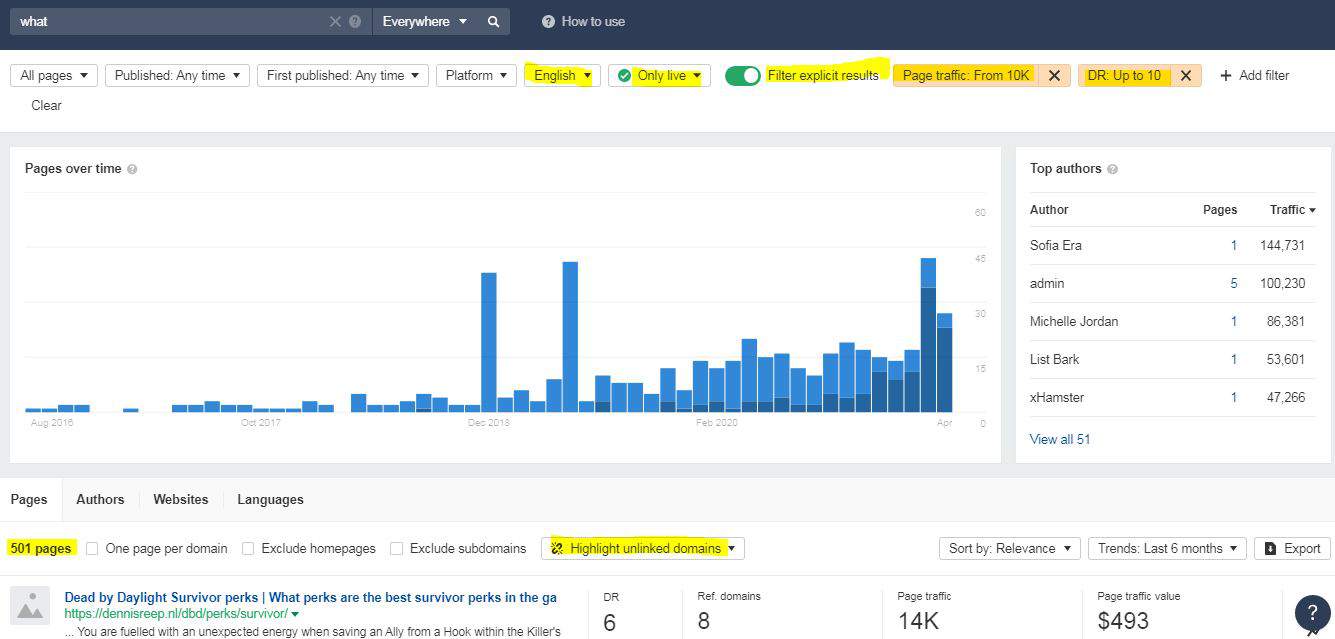 So, this will only show you pages which has a very low domain rating and still gets 10000 traffic from a keyword.
There will be lots of results and most of them will be useless. However, if you look hard you will find a keyword that could lead you to a low competition niche.
I used Ahrefs 7 day trial and searched hard and found one niche on which I can create a profitable website. However, I am not going to do that as I don't have the time to manage one more side project.
What More Can You Do With It?
Ahrefs is a SEO software suite and there are a lot of things you can do with this tool. If you find the trial useful and you have a good budget and a lot of projects then you should upgrade to the full version of Ahrefs for $99. However, individual bloggers and affiliate marketers have a limited budget and projects so you can do all the research for at least six months with Ahrefs 7 day trial.
If you are looking for free SEO tools or just want to explore them then take a look at a comprehensive SEO tools list that I have created. If you have anything else on your mind then please let us know in the comments section.