We are all aware that eCommerce has become a critical component of the global retail market. In addition, with the advent of the internet, the retail industry is undergoing a revolution. Well, thanks to the digitization of modern life, consumers from all over the world are profiting from the benefits that they receive for virtual online transactions. As more people adopt and use the internet around the world, the number of online shoppers grows year after year.
According to the statistics from the previous year, approximately 2 billion people and more have purchased products or services online, and e-retail sales have increased by $4.2 trillion globally in the same year, 2020.
Some Interesting Stats about Global eCommerce
In 2020, the global online shopping market will be worth nearly $4 trillion.
Online shoppers in the United States alone are expected to reach 300 million by 2023.
In addition, we can anticipate a 22 percent increase in eCommerce retail purchases in 2023, up from 14.1 percent in 2019.
In fact, approximately 67 percent of users admit that window shopping on their smartphones is a pleasurable experience.
When shopping in a physical store, approximately 65 percent of people look for price comparisons.
How To Make Profits By Selling Products & Services Online – Let's Learn
Now, let's look at some simple strategies for getting started selling online.
Use Existing Sales Gateways
You can sell online through marketplaces such as Amazon, Etsy, and eBay, but this strategy has both advantages and disadvantages.
The good news is that a lot of customers trust such an online marketplace to do their shopping. If you're new to selling online, it's a good idea to follow the online shoppers who already have faith in the eCommerce platform. Another advantage for eCommerce newcomers is that they can test the demand for the goods and services they provide. In fact, you can test one-product store ideas as well, where you build a brand around a single product. When you are aware of the popularity, it is time to begin developing an online store.
Following that, the negative aspect appears for a variety of reasons. For starters, major online marketplaces, such as Amazon, charge a commission on each sale. Second, when you sell through a third party, you will fall short of developing relationships with your customers. This is because you will not obtain their email addresses, will not be able to provide them with useful content, and will be unable to run your campaigns to increase your sales. Furthermore, the marketplaces have the right to close your eStore at any time, which would be a very damaging and costly process.
Sell on Social Media Platforms
Aside from e-commerce platforms, you can sell online via social media platforms such as Facebook and Instagram. You can collaborate with influencers thanks to social media. In fact, you can provide influencers with product samples in exchange for shoutouts. You may also actually recognize some influencers in the same niche and then collaborate with them to promote your products via posts, videos, stories, and other means.
Make Your Own Dropshipping Website
Shopify is one eCommerce platform that deserves all of the credit for making eCommerce website development easier. It offers free trials and an abundance of online resources, which are enough to entice users to use it.
Furthermore, you can install a dropshipping app to reduce the need for purchasing and storing inventory. It is the most cost-effective way to sell online because there are no setup fees. Because of its adaptability, you can run your business from anywhere in the world.
Due to various success stories, it is also making the competition of online selling quite difficult, so do your research before starting your online business. (Also check out our brief guide for Dropshipping on Shopify)
Where Can I Sell Things for Free on the Internet?
If you want to market your goods online for free, you will only have a few options. However, keep in mind that these options have a limited audience and will limit the growth of online sellers. But, if you already have a budget in mind, let's look at some other options that will allow you to successfully develop and run your eCommerce store.
Which eCommerce Platform Is the Best for Online Selling?
Obviously, there are a plethora of websites that permit online selling. However, selecting the best would be a difficult task that would allow you to sell online with no restrictions.
When we plan to create a physical store, we must consider many factors; the same is true when we decide to sell online. It also necessitates a certain amount of research.
So, after extensive research, we have compiled a list of the top eCommerce platforms for you to consider when launching your online business. But first, we'll determine which level is best suited to your company.
eCommerce solutions that are hosted versus those that are self-hosted
Let's start by contrasting these two levels of eCommerce solutions.
Platforms that are hosted
The key to understanding the difference between hosted and self-hosted eCommerce platforms is to think about renting versus buying a house.
When you rent a house (here, hosted), you are required to stay according to the landlord's wishes; you may live there, but you are not permitted to paint or disturb the look and feel of the house. You will be required to leave if the property owner decides to sell his property. The best part about renting a house is that you can inspect it before renting it and change your mind at any time.
Similarly, Shopify and BigCommerce rent space for your eStore, which is hosted on the server of the other. However, these platforms are simple to use and ideal for beginners.
Platforms that are self-hosted
Next, your house (here, self-hosted) will give you the freedom to do whatever you want with it, whether that is changing the look of your house or extending it. This would be a costly decision, and you would also be responsible for improving and repairing anything that broke or was damaged.
The best examples of self-hosted platforms are Magento and WooCommerce. The software would have to be run from your machine or platform. This also allows for a great deal of customization. You could also hire a Magento Development Company to make changes to your online store. The worst part is that it requires a techie to operate and would be quite expensive to understand and manage.
We hope the above explanation clarified the distinction between hosted and self-hosted eCommerce platforms. Now, let's take a look at a few of these platforms, along with their benefits and drawbacks.
Some eCommerce Platforms, Both Hosted and Self-Hosted
Let's take a look at a few hosted and self-hosted eCommerce platforms.
Shopify

It is ideal for beginners because it allows them to create online stores without the need for coding. In fact, it does not necessitate any software installation or hosting services.
Shopify plans range from $29 to $299 per month, with no transaction fees even if you use Shopify Payments.
Benefits of Using Shopify
Shopify has a simple and user-friendly interface.
It includes a number of well-crafted and free themes.
Shopify themes are mobile-friendly.
It provides excellent customer service via phone, live chat, and email 24 hours a day, seven days a week.
Shopify allows for integration with over 100 third-party payment gateways.
The Drawbacks of Using Shopify
Shopify does not include a data download feature when migrating to another system. That is why you may lose everything if you use Shopify.
Furthermore, it is not compatible with the Mailchimp app.
Professional reports are not available for the basic plan.
Best for: Small businesses that only need a few features and a well-designed theme to get started selling online.
Magento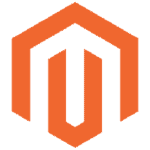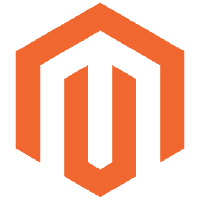 Magento is widely regarded as the best online store development platform, with over 260,000 merchants on board. Its extensive feature set and complete customization capabilities make it an ideal eCommerce platform for merchants with the necessary resources to successfully implement cutting-edge technology.
Magento eCommerce software comes in two varieties:
Magento Open Source, also known as the Magento Community Edition, is available for free download and installation.
Magento Commerce: Also known as the Magento Enterprise Edition, this software is aimed at enterprise-level businesses that have access to developers. It's not cheap.
Advantages of Using Magento
It has an intuitive and user-friendly admin panel, as well as advanced SEO resources that can help you attract customers and organic traffic.
Magento is scalable and grows with you.
The Drawbacks of Using Magento
Magento troubleshooting and custom development can be costly due to the system's complexity.
Magento still provides shared hosting options, but if you want to scale your shop in the future, you'll need a dedicated server, which can be expensive.
You will experience a slow loading speed of your store if you do not have a dedicated server.
Best for: Those who want to invest in their online store for a long time.
WooCommerce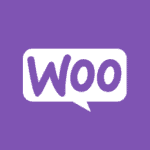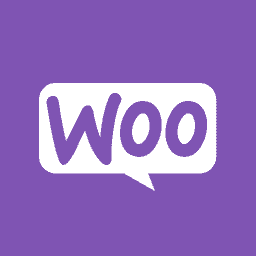 WooCommerce is relatively new in the eCommerce industry, but it is well-known for its ease of integration with the WordPress CMS. According to surveys, it powers approximately 28 percent of all eCommerce websites, which is a remarkable insight into a new platform.
Advantages of Using WooCommerce
It is an easy-to-use eCommerce platform. It is a small app that does not require a lot of server space.
An open-source eCommerce platform that can be downloaded from WordPress and is a low-cost option.
It offers a diverse selection of mobile-responsive and well-crafted themes.
The Drawbacks of Using WooCommerce
Because it has fewer features than other eCommerce platforms, it is best suited for small businesses that do not anticipate rapid growth or scale.
Works well when combined with WordPress, but you may grow tired of such a CMS.
Customer service is limited.
Best for: Anyone who is familiar with WordPress and wishes to use it to create an online store or website.
osCommerce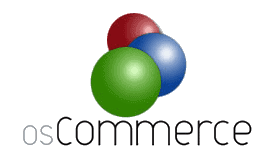 osCommerce, another open-source and self-hosted eCommerce platform allow you to create an extendable and highly customizable online store. It has a large and enthusiastic community behind it, with 296,887 store owners, service providers, and developers.
Advantages of Using osCommerce
It is easily extensible and customizable.
It offers expert and community support, as well as appealing templates.
firmly established
The Drawbacks of Using osCommerce
You will be responsible for server, hosting, and website updates and maintenance if you are self-hosted.
As reported, prone to errors.
More manual labor is required.
It is not easily scalable.
BigCommerce

BigCommerce, a well-known eCommerce store development platform, is ideal for SMBs. It began as a self-hosted eCommerce platform but later evolved into a hosted eCommerce platform.
Advantages of Using BigCommerce
Its plans all include an SSL certificate.
It has an easy-to-use and clear interface, and there are no transaction fees.
Provides customer service 24 hours a day, seven days a week.
The Drawbacks of Using BigCommerce
It has fewer free responsive theme templates than other eCommerce platforms, and it has amazing features but is quite expensive.
To create a multilingual store, code is required.
Best for – Large brands that are constantly expanding and require a highly customizable eCommerce store with an infinite number of product attributes.
What are the Best Online Marketplaces for Selling?
Now, let's look at some online marketplaces where you can sell your items.
Amazon

According to a recent statistic, Amazon's annual revenue in 2019 was $280.5 billion, and it is expected to reach $386 billion in 2020.
Most sellers consider Amazon to be the best place to sell products online, particularly books, electronics, and other items.
Advantages of Selling on Amazon
Amazon receives a lot of traffic.
Provides retailers with the ability to sell products online to customers all over the world.
It offers its customers Fulfillment by Amazon (FBA), which allows them to ship their goods in bulk to Amazon's global fulfillment centers. These centers are essentially warehouses where shippers and managers package sales and ship them to customers.
The Drawbacks of Selling on Amazon
Amazon charges a fee for each product sold and does not provide clients with customer databases.
On Amazon, competition is fierce, which can lead to a lack of product visibility.
Best for: Companies that sell unique products and are willing to pay a fee to expand and reach a global audience.
eBay

Annual revenue was $10.3 billion in 2020, with over 50 million downloads.
eBay allows you to sell products all over the world. It takes a 10% cut of any sales you make. It also has a bidding feature that allows buyers to not pay immediately, resulting in wasted time when you have to resell or relist an item.
Benefits of Selling on eBay
It is compatible with PayPal.
When you list products on eBay, you can reach a global audience. It has an easy-to-use and intuitive interface where customers can list their products and add categories in just a few clicks.
The Drawbacks of Selling on eBay
eBay's branding options are limited, and it does not allow email marketing. In addition to a monthly fee, it charges listing fees and a "Final Value Fee."
Etsy

Etsy is used by approximately 81 million people, according to data from 2020. According to 2020 statistics, there are approximately 4.1 million sellers. Etsy is a dedicated marketplace that caters to every user niche. It is designed specifically for those who sell handmade and vintage items. Etsy allows sellers to set up their products without any technical experience or background knowledge, resulting in appealing offerings to customers.
Benefits of Selling on Etsy
Etsy has a loyal and established customer base, a user-friendly user interface, and a variety of features that can help clients grow their online store.
When compared to other marketplaces, it charges a lower fee.
The Drawbacks of Selling on Etsy
It does not permit email marketing.
It has a limited number of branding options.
Best for: Small businesses that sell handmade goods and products and want to expand their market while paying less.
Conclusion
We can, however, set up an online store for free with no investment, which means there are very few risks involved. Furthermore, the factors that will evaluate the success of a business will be under your control. I hope this article made you familiar with the basics of selling products and services online.