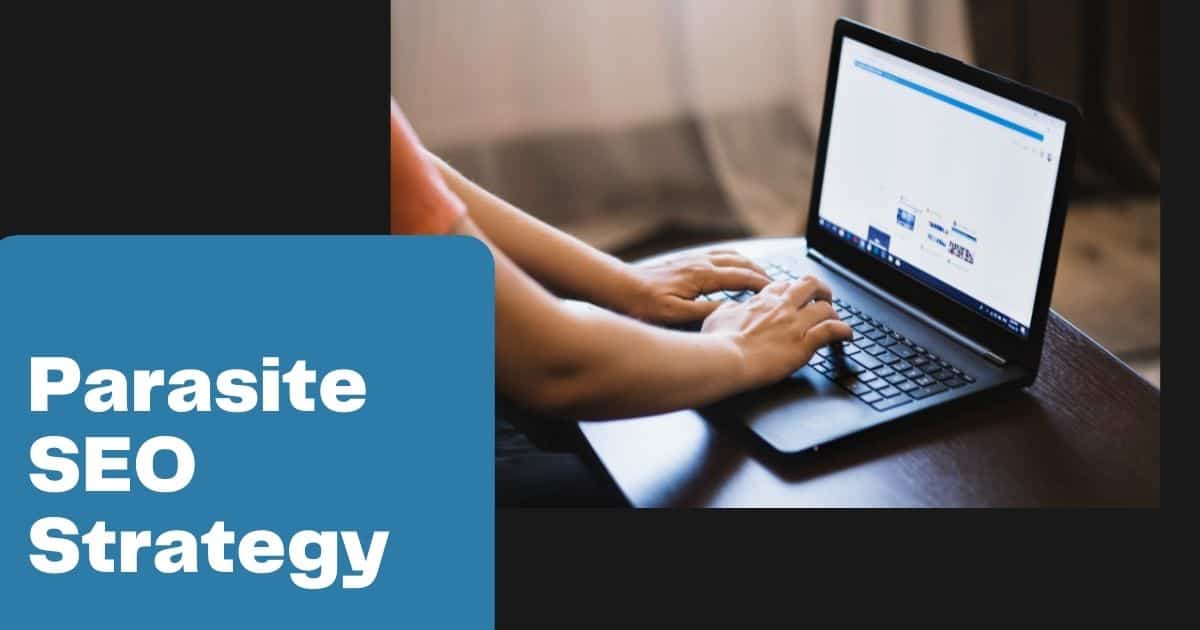 What is Parasite SEO?
Parasite SEO basically allows user to publish their blogs, content on the authority or main website pages. This is one of the most successful strategies for beginners and experts to get a higher rank in Google.
As the term implies, Parasite SEO is relying on a host platform to give you the authority required to rank well in search engines. Your page should function as a parasite, sucking authority from the host domain. Fortunately, there is a plethora of high-authority websites that accept user-generated content. And once you've used the method a few times and seen how it can help you rank your site for low to medium competition keywords, you'll be blown away by its power.
Parasite SEO is the process of posting articles or web pages to high-ranking web 2.0 sites or social media platforms. Because Google favors high-authority websites, utilizing those high-authority websites makes it easier for a low-authority webpage or article to rank higher in the Google search engine.
How does it work?
Simply said, you write a high-quality piece of content or a video with at least 500 to 1000 words and publish it on a website, then support it with social signals and links. It's that easy. If done correctly, you can immediately rank on the top page of Google for some low competition keywords.
There are several reasons and processes behind Parasite SEO:
Google places a lot of trust in these platforms, so even if you don't have any links, your content can still rank.
They assist you in avoiding the sandbox period, which is very useful for new websites.
It allows you to create rankings and links in a short period.
It's far safer to direct links to a page on an external authority site without fear of Google penalizing you. It's like going back in time to before 2010, when the ranking was more determined by the amount of money spent on link purchases.
A prominent site's brand equity can assist you in achieving high CTRs (click-through rates) in the SERPs.
With an authoritative site, you may use many exact matches and LSI keywords anchor text without worrying about getting penalized. Doing this on your website is extremely dangerous; avoid it at all costs!
If you're wondering if this is still important in 2019, keep in mind that as authority sites get older, more of their pages are indexed. Their strength (ranking power) grows.
Unless a substantial upgrade to Google's algorithm affects how large companies are viewed, the tactic appears to be only going to be stronger in the coming years. Even in extremely competitive areas, you can rely on parasite SEO to rank your site and bring in some more traffic for the time being.
Keep these things in mind when practicing parasitic SEO:
The fundamentals of SEO are to include relevant keywords in the title and body of your website; this will generate traffic and help you rank higher in search engines. Google Analytics is a tool that may be used to track term usage. Other SEO advice includes paying attention to user intent and utilizing video optimization.
Before beginning parasitic SEO, you need to consider the following:
Domain Authority: Look for websites with high domain authority. When you submit a link to a website with higher domain authority, your WebPages or links have a better chance of ranking high in Google Search.
Trust Flow/ Citation Flow: A website's or URL's trust flow or citation flow defines how powerful it is. In the opinion of Google's algorithms, the more backlinks the host gets from high TF sites, the more trustworthy it is. Consider it a "circle of trust."
Backlinks: Before submitting your link, always check the number of backlinks associated with the site. The strength of a website is determined by the number of backlinks it has.
Indexed Pages: Google favors big websites. As a result, constantly examine how many of the host website's pages are indexed by Google. The strength of the host website is determined by the number of pages indexed in Google.
These are the few things, as per SEO experts, that you should look for before adding or submitting your web pages or blogs to a hosting website.
Benefits of Parasite SEO
Let me start by saying that there are many good reasons to utilize parasite SEO, but experts would like to share a few of them to see why it's vital.
1. High-authority websites are trusted by Google. As a result, if you submit connections to your new website on these sites, your website or webpage will begin to rank on Google's first page without any backlinks.
2. It doesn't matter if the links on these websites are No-follow or Do-follow. Their high DA (Domain Authority) is adequate to boost your new website's position.
3. You can develop a lot of high-quality backlinks in a short period.
4. If you use parasite SEO strategies to develop a link, you won't be penalized by Google. As I have stated, Google favors websites with high authority.
5. High-authority sites will aid in increasing your site's click-through rate (CTR).
6. Your website will be exposed to referral traffic.
7. Publicity.
8. Many websites offer to provide opportunities for free guest posting. So, on these web 2.0 sites, create high-quality, interesting material.
9. Finally, you will have the ability to market your content, WebPages, or links to well-known and well-liked businesses.
These are just a few but important and effective advantages of using the Parasite SEO technique for link creation.
Let's take a look at some of the things you can do with this method,
Activities include:
Guest Blogging: Submit content to a high-authority site as a guest blogger. Guest blogging is an excellent idea for building high-quality backlinks. It makes no difference whether you obtain do-follow or no-follow backlinks from guest posting. If a website is large, it will attract a lot of visitors.
Roundup participation: A roundup is a brief piece of information provided by an industry expert. As a result, always attempt to participate in roundups because the expert and participants frequently post this little information on social media.
Local listing: Submit your website URL to services like Google My Business and Bing Local.
Press Release Submission: Try to write high-quality content around the keyword you want to rank for on Google, and then send it to the major press release sites.
These are just a handful of the many advantages of using this SEO approach for link creation. We hope you have grasped the advantages of this strategy. Let consider some pointers on how to put this technique into action.
Conclusion
Finally, we hope you have understood the significance of parasitic SEO strategies. So, suppose you want to enhance your website's traffic. In that case, SEO experts recommend that you start submitting your blogs or posts to those high domain authority websites that allow you to submit articles or links. However, you should always try to keep in mind that spamming is never a good idea. Your account may be suspended or blocked if they discover that you are spamming.