So, here is the case study of one of my projects on which I have been working slowly yet consistently for one year. You can take a look at the previous case study of Project "Eager" for month 11.
Started on: Dec 2019
Domain age: 1 year & 1 month
Niche: Less Competitive
This website has completed one year and I have learned a lot working on it. Although, I have worked very little on this site and that is why it hasn't reached its full potential. The earning stats are not too impressive still this could work as an inspiration for someone who wishes to learn about SEO and digital marketing also earn a few bucks. Building a blog or website is easy what matters is how you work on it. I have lots of ideas that I am going to implement in the upcoming months. I have also started working on a few affiliate based posts which will start to rank in the upcoming months.
Statistics Of Content Written & Traffic From Dec 2019 To Dec 2020
Here are all the statistics that I track in a Google excel sheet. I try to minimize my expenses on any paid tools and resources for my sites.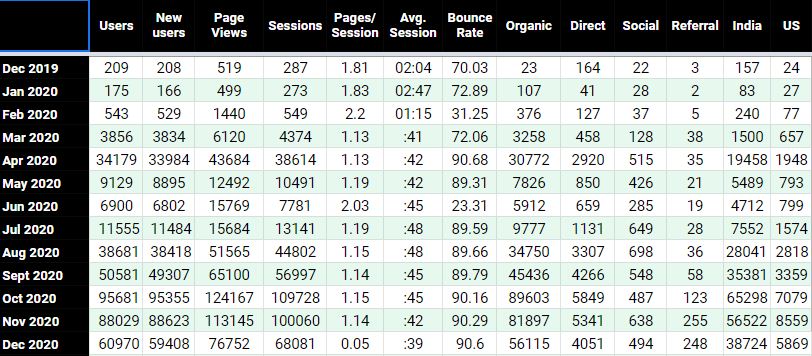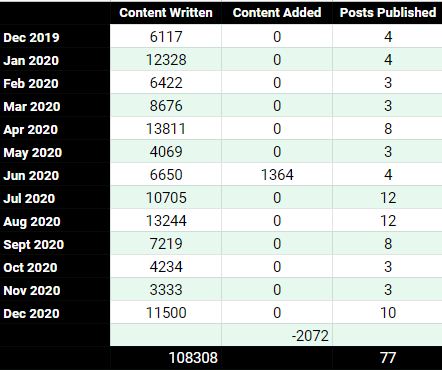 Ezoic Earnings for December
This site has been approved for Ezoic in Sept 2020 and my experience has been good with it till now. With time I have been able to utilize and understand this platform in a better way. If you are a beginner who is struggling to earn any meaningful amount of money from Google AdSense then I suggest you should give Ezoic a try. And I would appreciate it if you used my affiliate link here – if you sign up and need any assistance in setting it up then please let me know and I will definitely help you.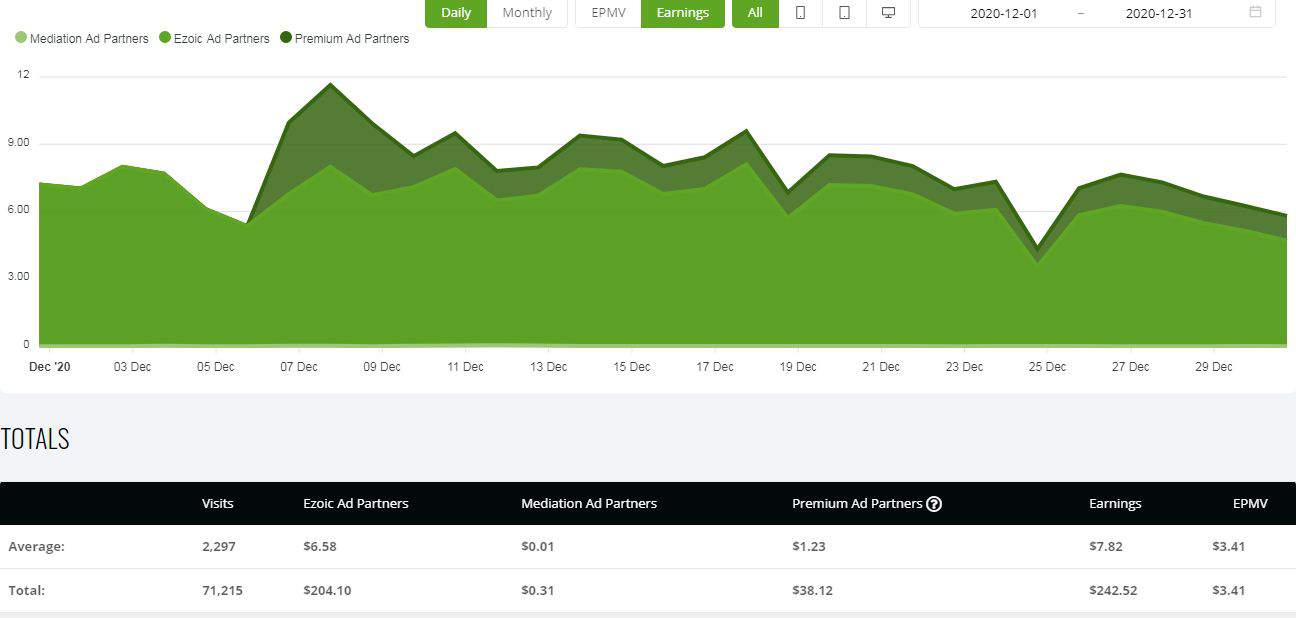 Traffic Stats from Dec 2019 to Dec 2020
The traffic has dipped in the last few months but I believe if I update my older posts and keep publishing new content it will improve.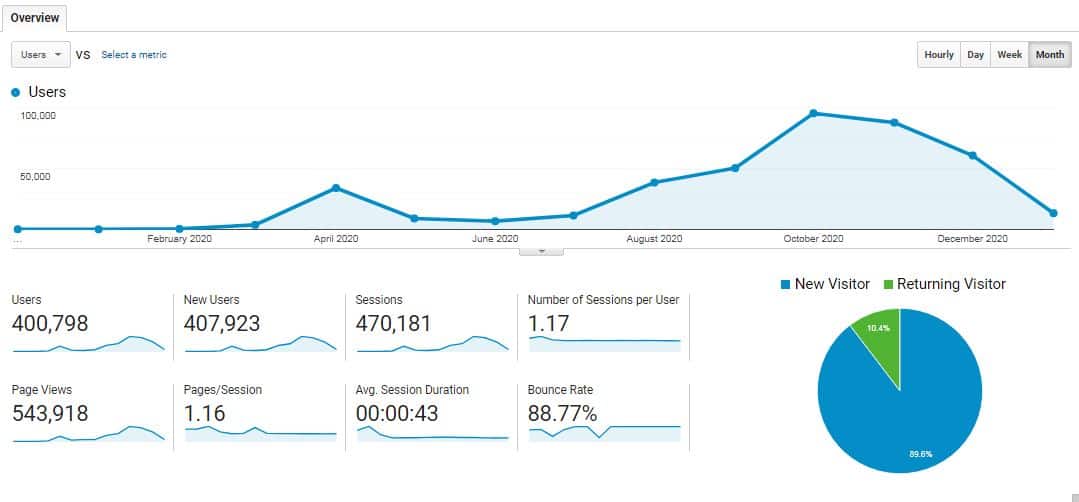 Traffic Stats for December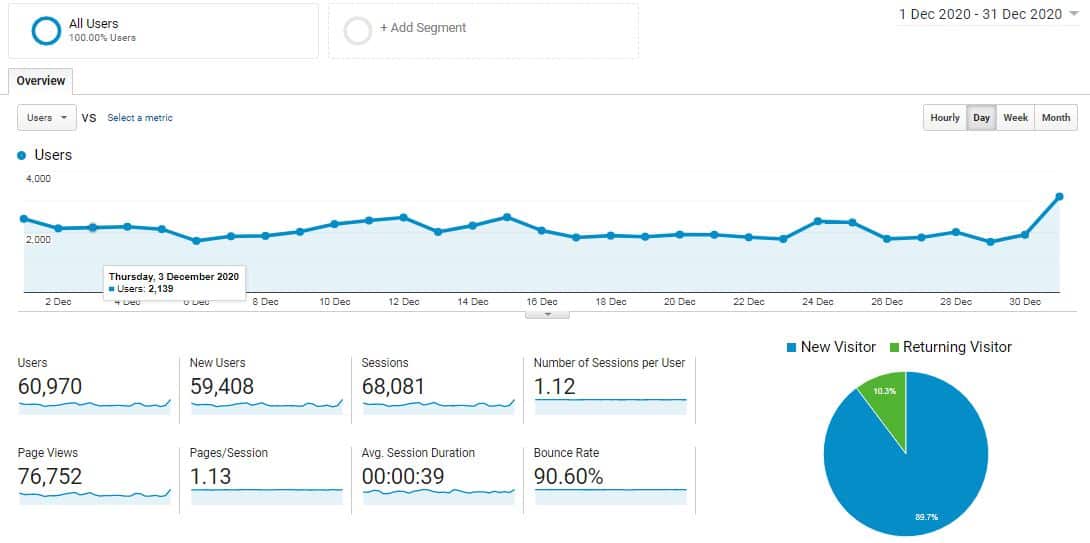 Search Console Performance from Dec 2019 to Dec 2020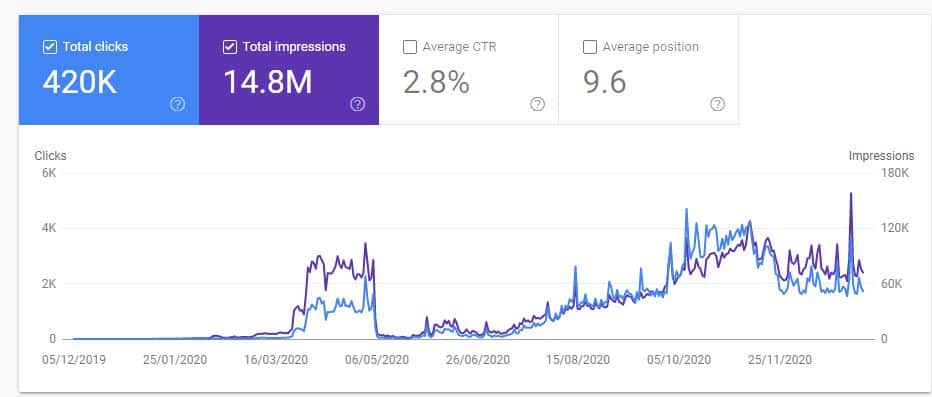 Search Console Performance Web vs Image Impressions
A comparison of impressions via Web and Image and the clicks my site got from it.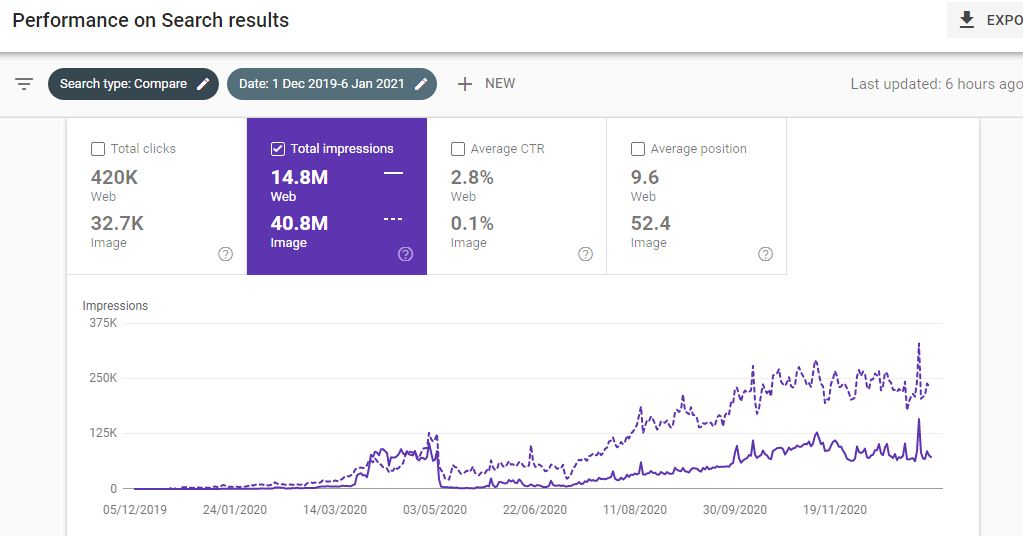 User Acquisition Channels for One Year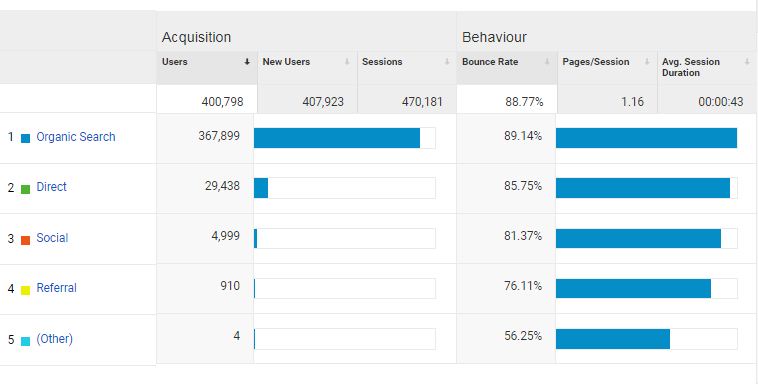 How Profitable Was the Site Over the Entire Year?
I have started using Trello for managing content ideas and recently hired a content writer. Although I am not satisfied with the quality of the content so I will have to find a solution to that. Overall this site has been profitable by just doing proper keyword research, onpage SEO, and no use of backlinks.
| | $ |
| --- | --- |
| Total Earnings to Date | 505.03 |
| Domain Name (2 yr) | 26.55 |
| Hosting Costs (1 yr) | 75.45 |
| Ezoic Premium (from 6th Dec to 31st Dec) | 36.62 |
| Total Expenses | 310.43 |
| Total Profit Till Dec 2020 | 194.59 |