Pet businesses are booming in the United States. In fact, it is estimated that there are over 16 million pet-owning households in the U.S., and they spend more than $70 billion on their pets each year. With so many opportunities for entrepreneurs to get into this market, it can be difficult to know where to start. There are a number of ways that you can start a pet business and we'll explore some of them below:
Starting a pet ecommerce store: The first step in starting a pet business is deciding what type of company you want to create. If you want to start a business that offers products, then an ecommerce store is a great way to get started. You can sell anything from food to clothes to pet supplies.
Things to Consider Before Starting a Pet Business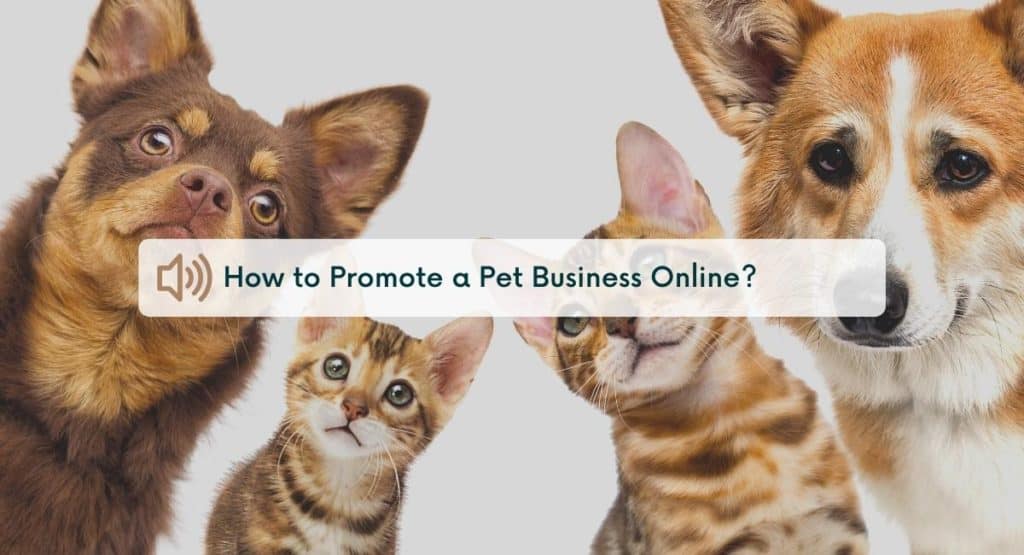 Perform Market Research Before Starting an Online Pet Store or Pet Blog
The pet industry is a large and profitable segment of the retail industry, with many new pet products being introduced every year. Pet owners are willing to spend a lot of money on their pets, but they also want to see that their money is going towards good quality products.
Pet stores have been around for a long time and continue to be popular today. They can offer various products for pets, including food, toys, grooming supplies, and more. The internet has also made it easier for people to buy pet supplies online without having to go out looking for them in person.
To start, you need to research the pet market statistics and the pet industry so that you can identify opportunities for your business. You should also perform competitor research to understand their marketing strategies and how they're performing in the market.
Market research for the pet business is essential. Finding out more about your customer is an important part of market research. You should target your marketing efforts toward those most likely to become customers. Pet Care in the USA continued to grow in 2021, following a strong year in 2020. The adoption rate continued to grow as many companies implemented work-from-home policies, giving consumers more time to raise pets.
As premiumization and pet humanization grow, pet care value sales also increase. In today's market, New brands and companies are entering as consumers opt for premium foods and designer clothes for their pets. So, keeping in mind these things, you should do your market research and start your pet business.
According to established industry players, COVID-19 has positively impacted the market. Since consumers are shifting away from traditional brick-and-mortar systems to online stores, this market is undergoing rapid growth.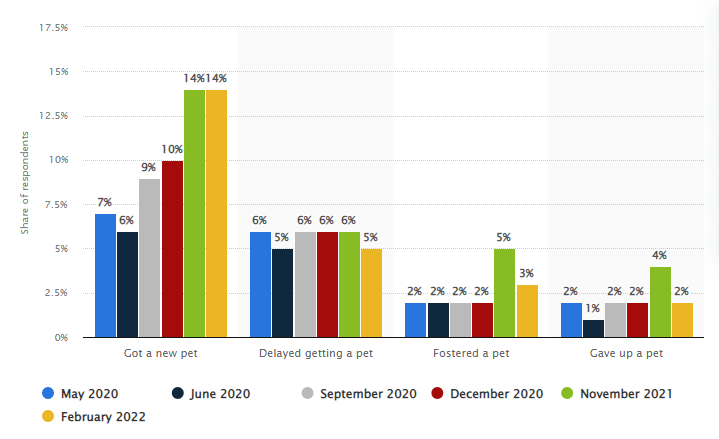 In 2020, Walmart's eCommerce sales in the USA grew by 74.0% based on its Q1 financial performance. Similarly, Chewy.Inc. and PetMed Express, Inc; both reported incremental sales for their respective first quarters. Since the associated uncertainty associated with the pandemic end is expected to drive significant gains, the market is expected to record impressive gains across the forecast period.
The increasing bond between pets and humans has increased the rise of pet grooming products. Online purchasing of pet medication and pet-related products has also increased. Pet food's revenue share of around 40% was recorded in 2019 as owners began to appreciate its nutritional value. Online shopping is easier than ever, thanks to a wide range of products and convenient websites. In the pet industry, analysts say consumers are more concerned with health, wellness, and sustainability.
Some interesting facts about pet market:
Pet owners(66%) admit that they buy accessories for their pets.
More than twice a day, 48% of pet owners treat them.
Birthday and Christmas gifts are given by 66% of pet owners for their furry friends.
Around 27% of pet owners like to spend money on spa-like treatments for their pets.
Globally, Pet care market revenue has grown from $245 billion in 2021 to $261 billion in 2022. By 2027, that figure will rise to $350 billion at a compound annual growth rate (CAGR) of 6.1%.
70% of U.S households own a pet which is equal to 90.5 million homes, according to the 2021-2022 APPA National Pet Owners Survey.
It is projected that in 2022 the U.S people will spend $109.6 billion on their pets.
There was an 18% sales increased in pet food in the USA in 2020.
In 2019, the pet-sitting market size % is 2.6 billion and is likely to grow.
During the pandemic, pet ownership increased by 20% in 2020. Investment banking companies predict millennials and generation Z will grow to 14% by 2030.
Pet food and treats online sales increased by 40% during the pandemic of pet owners.
The pet grooming industry will likely grow to $14.5 billion by 2025.
More than 50% of pet owners are likely to spend on an eco-friendly product craze.
The pet tech market is forecast to grow by 22% CAGR from 2022-to 2027.
The total pet expenditure in the U.S was $123.6 billion in 2021.
Most of the revenue is generated by pet food. Moreover, consumer spending on other services, such as grooming, dog walking, and boarding, dropped by 21.4% despite COVID-19 lockdowns and the economy.
Also, decide on your niche, whether you will focus on common pets like dogs, cats, parrots, or exotic pets like bearded dragons, etc.
Decide what pet services will you offer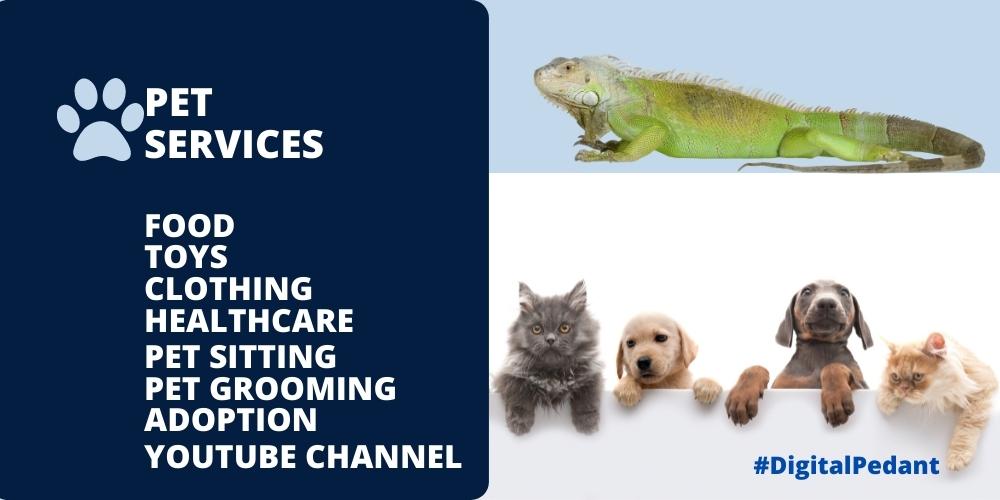 Selling pet products like pet food, toys, clothing, and more: selling pet products online is very common nowadays. You can sell products like toys, apparel, etc. that are unique and have quality. You can choose this service for your website.
Providing pet healthcare services: pet healthcare services are also the best service you can choose for your website. It will include dental care, vaccination, parasite control, etc.
Providing pet sitting services: This service provides temporary taking care of your pets. It also includes dog walking, providing food and water, grooming dogs, etc.
Pet grooming service: this service is popular and very profitable. It includes hygiene care, bath, haircut, nail clipping, brushing hair, etc. There will always be a need for pet grooming, and one great business idea for a pet is to offer grooming services to pets.
Pet adoption services: this service will provide adoption of animals like adopting rescue dogs etc. Nowadays, people like to adopt animals rather than buy them. This service provides a lot of money. You can opt for this service through your website.
Or just providing valuable information through a pet blog or pet YouTube channel: is also a good service you can provide. Most people would like to get information about their pets. You can start a YouTube channel or start blogging about pets. Through your blog, you can get more traffic on your YouTube channel. Both are powerful platforms for your content and can earn money.
Some Common Pet Business Ideas are as follows.
Pet sitting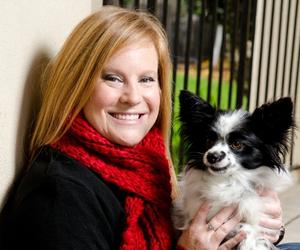 Pet sitting is a service that consists of caring for people's pets while they are away from home. The pet sitter may come to the house several times a day to feed and provide fresh water or just once a day to provide food and water.
Pet sitting services are typically offered by professional pet sitters, although friends and relatives may also be available to take care of pets while their owners are away. The pet sitting service can be arranged by the owner in advance, or on an as-needed basis.
Pet food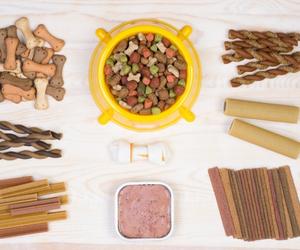 Pet owners are always looking for new ways to keep their pets happy and healthy. One of the best ways is to give them plenty of food, toys, clothes, and other things they need. Pet food is one of the most important parts of a pet's life.
Homemade pet treats
The pet treats business is perfect for people who love pets and want to make their furry friends happy. The company does not have to buy any ingredients or supplies, as they can use what they already have at home. The ingredients that are used are usually healthy and natural.
Pet clothes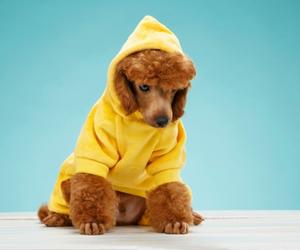 Pet clothing business is a booming industry and has been for the past few years. This is because more and more people are investing in their pets. They want to take care of them and ensure they are well taken care of, including dressing them up in clothes.
It's not just clothes that pet owners can buy for their pets. There are accessories such as leashes, collars, harnesses, beds, food bowls, and many other things that pet owners can purchase for their pets to ensure they have everything they need.
Doggy daycare
A dog daycare business is a type of business that provides daycare services for dogs. Dog daycare businesses are often called "doggy daycares," "pet daycares," or "pawspas".
Dog daycare businesses may offer boarding services for dogs, which provide housing and care for dogs overnight or during the workday.
The need for dog daycare has grown in recent years as more people work from home and don't have a yard to let their dogs run around. Dog daycare is also a good option for people who want to travel but don't want to leave their pets behind.
Dog walking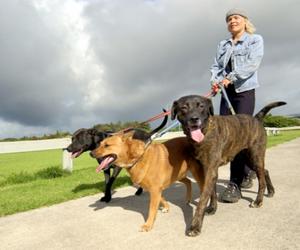 A dog walking business is a type of pet-related service that provides for the care and supervision of dogs. The business owner typically patrols an area on foot, by bicycle, or by automobile and ensures that all dogs in the area are walked as often as necessary.
Owners of a dog walking business typically work on their schedule. They set their own hours and decide how much they want to work per day. They can also choose to work full-time or part-time.
Pet supplies & products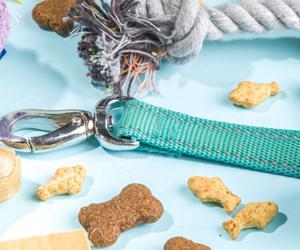 A pet supplies business is a company that sells products for the care and well-being of animals. A pet supplies business may sell products such as food, grooming tools, bedding, toys, and other items.
Some examples of pet supply businesses are: Petco, PetSmart, TheSprucePets, Anifirm, Chewy, etc.
Pet grooming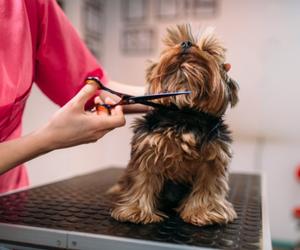 A pet grooming business is a business that provides professional grooming services for animals. It also offers products and services, such as bathing, brushing, trimming nails, and cleaning ears.
Some of the common animals groomed are dogs, cats, rabbits, guinea pigs, hamsters, and other small mammals. Pet grooming is not just about removing the animal's hair but also includes bathing them, so they are clean and healthy.
Dog training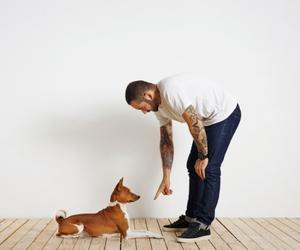 A dog training business is a type of service that provides training to dogs and their owners. This business usually trains dogs in various areas, such as obedience, agility, and socialization.
Some people who own dogs may not have the time or patience to train them themselves, and they may also lack the knowledge on how to train their dogs effectively. This is where a dog trainer comes into play. Dog trainers provide the knowledge and tools necessary for owners to train their dogs on their own at home.
Dog training businesses can be of help for both owners and canines alike because they offer many different services that can benefit both parties.
Pet boarding
Many pet boarding companies offer different services to their customers. These services include dog walking, cat care, and bird care.
Pet boarding is a service that provides for the care of pets while their owners are away. The company will take care of the pets for a certain time and ensure they are comfortable.
The best pet boarding business should have excellent customer service to ensure the customers are satisfied with their experience.
Some people prefer to board their pets at home instead because it gives them peace of mind knowing that someone is looking after them while they're away.
How to Start a Pet Business?
These are some simple steps through which you can start your pet business:
Do Market Research
Researching your market involves learning more about your customers. With your marketing, you should focus on reaching the people most likely to become customers. In order to perform market research, the right questions must be asked, in the right way, to the right people. Your business gets direction from this, and you stay on top of what your clients want and what their budget is.
Keep in mind that pet owners love their pets, and they are ready to spend money on standard products. A pet business has a wide range of target markets, but you can start with three main categories:
Luxury: luxury is not limited to humans only, it enters the pet business. The rise of dog pageants and designers looking into the pet business has shown that luxury has grown much more than we think. Luxury isn't just applicable to pet fashion. It is possible to pursue super-high-quality food cooked by chefs, premium hotels, grooming spas, luxurious pooch products, extravagant furniture, hi-tech pet feeders, and luxury pet vacations.
Mid-market: As for the mid-market, this is where you're most likely to find success if you're trying to appeal to a specific niche because specialization demands a price that pet owners are willing to pay for them. The most common services in this category are food, grooming, training, accessories, and homemade pet treats.
Mass market: you can take a mass-market approach if you want to prefer affordability. Cheaper products sell more than luxurious ones because not everybody who owns a pet can afford luxury for them. This approach is more suitable for standardized products and supplies like leashes, rubber toys, regular food bowls, ear and eye wipes, anti-tick powder, grooming brushes, collars, etc.
While some of these categories have more common types of businesses, that doesn't mean they are restricted to those categories. You must first figure out which business you want to target and then find out what kinds of companies are already present in the market.
Build Your Brand
This is the next step in building a pet business. Brand building helps the customers to know more about you, and it also helps in building a good relationship with them. Brand identity can help you in finding the success you desire. Your brand will affect everything from how you communicate with people to your complete appearance(aesthetic). Your brand should be recognizable.
From these three ways, you can attract the attention of the people in the pet business:
Unique and fun products: you have heard a lot of times about the word USP(unique selling point). If you want your brand to be noticed or stand out in the pet business, you need to provide something unique to others. Show your professionalism in your product. Make fun products that are different from others, for example, protective leggings for your dog in place of booties.
Brand story: brand story attracts the people. It builds connection and trust, and it is the foundation of your business that you built.
Visual identity: the visual identity is the visible representation of a brand. It comprises logo, website design, social media covers, packaging, typography, brand color, etc. Visuals should be attractive, and your brand should have a meaning that will communicate with the target audience.
Create a Pet Business Name
A name for a pet business can be tricky to come up with, and you need to be creative and come up with something that is not too common. In this article, we will go over some tips on how you can create a name for your pet business.
Think about what type of animal your business is focused on:
If you are running a dog walking service, think about the types of dog breeds that you work with and base your company name on those breeds. For example, if you walk poodles and shepherds, then the name could be "Poodle and Shepherd Walking Service" or "Pawsitively Poodles".
Consider using the colors representing your pet to help people remember them. For example, if your pet is a green frog, you could use the color green.
Write a Business Plan
Now you have created a business name. The next step is to build a business plan. A business plan defines the company's objectives and how they will be achieved. It helps you run your business smoothly. It includes all the information about the product and marketing strategies and identifies your competition and potential hindrances.
With the help of a business plan, you can answer the related questions. For example, how you will sell your product, have a retail store, etc. For a pet business, you may need a license or permit issued, and it depends on what idea you choose for your business.
Decide Monetization & Revenue Model for Your Online Pet Business
A Pet business is a business that sells pets. The pet industry is an industry that deals with the sale of animals for companionship, protection, or entertainment.
The revenue model for a pet business is to make money by selling services and products related to pets. There are many different ways to monetize a pet business, such as: making money from the products themselves, through advertising on social media platforms, and through affiliate marketing.
Few options to monetize
Sell your own products, dog/cat training courses, ebooks, etc.
Earn via affiliate commissions on products
Via display ads
Or generating leads for your offline pet store or business via an online pet blog
Create Your Pet Products
To create a pet product for your business, you need to first think about product research, manufacturing, and shipping. The two ways in which you can sell your physical products are dropshipping and manufacturing.
1) Dropshipping: Dropshipping is a method for online stores that do not require a warehouse to store the products. Instead, the trader purchases the products from third-party suppliers as consumers make orders.
After that, the product is directly shipped to the consumer.
It is time-saving and cost-effective, and it does not overstock the products. It is the best method for merchants to focus their time on marketing and other services.
2) Manufacturing: you can opt for your own manufacturers and suppliers if you have experience and time. This approach is best for more experienced businessmen. The main advantage of this method is that you will find companies willing to accept product changes/personalizations at a reasonable rate. Also, you will find companies that can ship products very fast.
Build an Online Store
Now to sell your product, you need an online store. Choosing the right platform for an online store is very important. Shopify is the perfect platform to build an online store or e-commerce website. It does not require any coding or a big budget; Shopify charges $29 monthly fees. You will get SSL certification, storefront, cart abandonment recovery, high-speed web servers, and beginner-friendly tools. You can also get access to the Shopify app store.
Market Your Pet Business
It is important to know that there are many ways to market your pet business. You can choose from the traditional methods such as newspapers, magazines, and word of mouth. Or you can get creative and try new things such as social media marketing or advertising on local websites.
The key to successful marketing is staying up-to-date on the latest trends and techniques in the industry. It will help you create a marketing plan that will suit your needs and goals.
Here Are Some Tips to Start Your Pet Business
1. Use social media: Nowadays, social media is the best way to market your pet business because dogs and cats are natural content creators, so people also like to watch them. There is user-generated content.
With the pet business, it is easy to get a high level of engagement. Some popular platforms to market your pet business are Instagram, Facebook, youtube, and TikTok. You can start marketing by making different content on a different platform with user-generated content. It is said that people trust people more than brands and that UGC is created by people. Another method is affiliate marketing, in which you can ask influencers to make content on your product.
2. Familiarise yourself with blogging and SEO: blogging and SEO helps your pet business grow in a better way. Blogging content is not as easy as social media content. Well-ranked articles answering client questions can serve as effective traffic drivers months or even years down the road. It's impossible to cover every possible bit of information you could provide, but if you can provide it to valuable clients, it will be the first step in developing a long-lasting relationship of trust.
3. Build valuable customer relationships: pet products require trust. Pet owners are very protective of their animals. The key to building a successful grooming, pet-sitting, or dog-walking company is to build a good relationship with your customers. In addition to making more purchases, loyal customers spend more money and spread the word about your company.
Building customer relationships with the target audience can help in understanding their requirements. It will help you in getting more potential customers from old customers.
4. Build an email list: email is the best way to market your pet business. You can directly talk to people about your products or services. Building an email list helps your pet business in building relationships with old customers. Your emails can convert a potential customer into a loyal advocate when you send them at the right time and with clarity.
Seo Tips for a Pet Business
Find relevant keywords for your pet store to rank in relevant results.

To begin with, SEO for pet stores, identify relevant keywords. If you want customers to find your products online, you should optimize your site for good terms so that they can find them in search results. You can use keyword research tools for long-tail keywords. Long-tail keywords are more specific, and it is best for your pet store. Incorporate relevant keywords into your website once you determine what's relevant to your business.
Make sure your keywords are integrated into places such as title tag, heading, subheading, and body text. It will help your site in more relevant search results that will directly increase the traffic to your business.
Make your site mobile-friendly to deliver a positive user experience
Mobile-friendly websites are a must for any online store. If your site is not mobile-friendly, it will not rank high because almost 51.53% of web traffic comes from mobile platforms.
You should make your website mobile-friendly to deliver a positive user experience. Google also prefers indexing and ranking websites that are mobile-friendly. Responsive web design helps your site render on all devices by adapting to any screen. It may be on mobile, laptop, or tablet. Integrating responsive design helps in ranking higher on google searches. Having a mobile-friendly website helps in boosting the SEO value of your site.
Set up Google Analytics (UA & GA4) to track your progress
Campaign tracking involves tracking the activities of your website's visitors to figure out where your website's traffic originates. It is mandatory to track the progress of your campaign if you are using SEO for pet shops. Google Analytics is the best tool for helping you identify where you need to make improvements to SEO.
Here are the steps to set up google analytics for a pet store:
Set up the google analytics webpage.
Create a google analytics account.
Set up a property in a google analytics account.
Set up a reporting view on your property.
Add the tracking code to your site.
You can customize your account to display what type of data you want to see once you set up your tracking code. You can customize your dashboard based on your preferences.
Improve your site load speed to deliver information fast
Your pet store SEO depends on the loading speed of your website. User experience is impacted by loading speed. If your site takes a long time to load, the users will leave and go to another website. Your SEO rankings, conversion rate, quality score, and the first impression users get of your company are all affected.
High-performing websites retain users better. The average user session on a website that loads in five seconds is 70% longer than those that do not. So you need to first check your website's load speed time. For that, you can use the Google PageSpeed Insights tool. This tool will fix your website's load speed if it takes time to load.
Some tips for improving your site load speed:
Optimise images on your page.
Reduce the number and size of large files
Minify CSS, javascript, and HTML.
Reduce redirects.
Use browsing coaching.
Use a content distribution network.
Link internally to help more of your pages appear in search results
Internal linking your site with any pages will help them appear in search results. It will help increase page views, decrease bounce rate, and improve navigation. These links help to find more content on your website.
When a page or post receives a lot of links, Google is notified that it is an essential or valuable piece of content. If your anchor text is relevant to the page you are linking to, you can link internally to any page on your site. If a user clicks on your link, the anchor text provides context about what to expect. And it will automatically appear in search results.
Create content consistently
When it comes to adding content to the website, the pet industry is extremely grateful. If your pet store website has more content, it will rank high. Always keep updating your site with new information because Google prefers websites that produce high-quality content more often.
Consistency is mandatory in content creation. Blogging can help your site to boost traffic. Including reviews of your pet store will boost SEO ranking. Simply adding pages to your site won't help you but keeping quality content will help you in boosting SEO efforts.
Use attractive images
Correctly adding images will help your customers to understand better. When you have visual content, then it makes sense to prioritize image SEO higher on your list. Use attractive images on your websites by optimizing image file names.
The alt tag is a text alternative to images that can not be rendered properly by a browser. In addition to the title, the alt attribute describes the content of an image. The content of an image can be determined by search engines, which can help improve your website rankings.
Make sharing content easy
Nowadays, people get attracted to the things which are on social media. Sharing your pet store content on various platforms like Instagram and Facebook will indirectly help your site get more traffic. One or two clicks are more likely to encourage readers to share rather than an entire article. Start Including social sharing buttons on each page of your sites. Readers are likely to share content that is interesting or helpful. If they find it interesting, they will automatically be attracted to your site. They will become your potential customers.
What did we learn from all this?
Running a pet business can be very profitable if you are willing to put in effort and have a solid plan. If you have a pet business for which you want to create an online presence then get in touch with me for SEO consulting services.