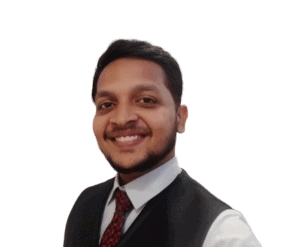 I am a Digital Marketer and I have been working in this field since 2012. This field is constantly changing and to keep myself relevant I have to keep learning constantly. I have worked for many clients in different niches and that had helped me understand and learn about internet marketing tactics.
I consider myself a content strategist and affiliate marketer who helps clients grow their brand awareness and gain long-term organic traffic. Although, defining myself through these terms is not enough for a person who considers himself a digital marketer should have a lot of knowledge about various skills that are required to be successful in online marketing.
Apart from the clients, I work on creating several niche sites and blogs in my free time. At first, I started this endeavor to test my theories, try new SEO strategies, and observe how Google reacts to those. So, these side projects were just for learning purposes as sometimes I can't test a strategy on a client's website. Later on, I kept working on these and started earning some money. Working on these side-projects helped me gain knowledge and this blog Digital Pedant is just a medium to share my ideas with people who are interested.
I will try to keep this blog interesting and if you have any suggestions or queries please let me know.
Thanks
Find me at