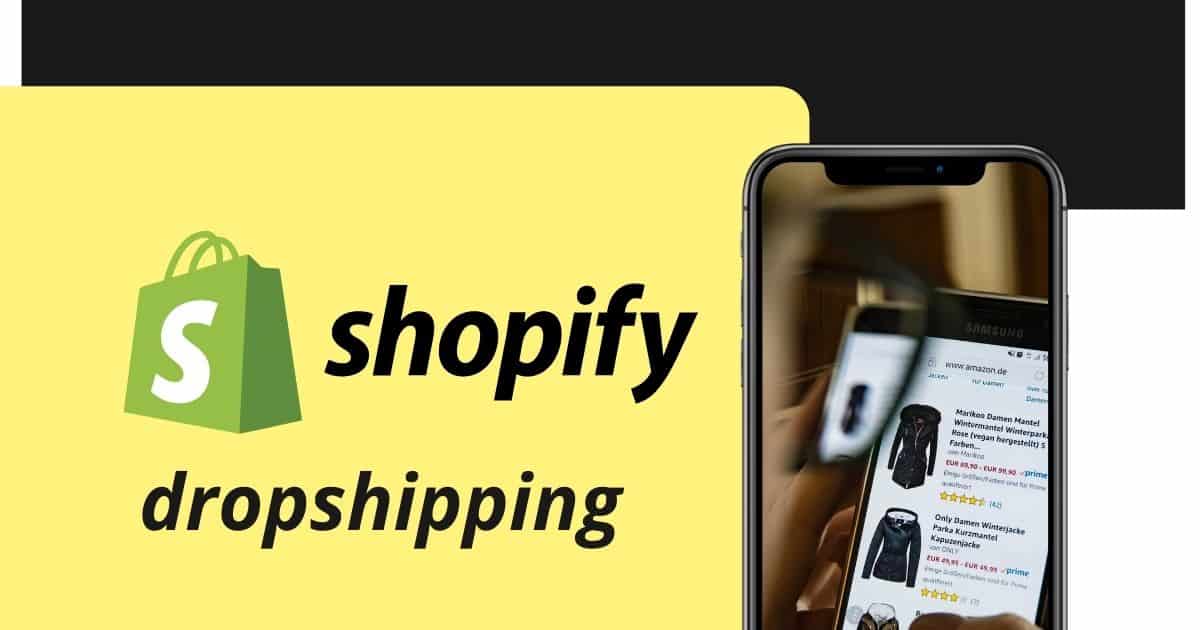 You've probably heard of Shopify if you own an online store, shop online, or have worked in the ecommerce industry.
Today, eCommerce is becoming increasingly popular and is rapidly expanding. Indeed, the pandemic emphasized the convenience and adaptability of eCommerce. Furthermore, quarantine caused shoppers all over the world to shop online in order to stay safe at home while buying stuff. This has prompted more businesses, including brick-and-mortar stores, to adopt a digital selling strategy. Entrepreneurs with a limited budget, on the other hand, may find it difficult to launch an online business. Dropshipping comes into the equation here.
Dropshipping is a versatile business model. Many eCommerce technologies are used to create online shops, but Shopify is the most widely used. Dropshipping is a retail fulfillment method that includes a widely used eCommerce platform, Shopify.
So, today, we are here with a Shopify dropshipping guide to help you with all of the important information related to Shopify, a top eCommerce platform, and dropshipping. e will today discuss, why you should choose and use Shopify for your dropshipping business. Let's get started.
What Exactly Is Dropshipping?
Dropshipping is a business model used by eCommerce entrepreneurs to sell their products without the need for inventory.
Let us explain the process of dropshipping using an example. When an eCommerce business owner receives a customer order, he contacts his supplier, who then ships the ordered product directly to the customer's door.
Dropshipping is a perfect fit for new eCommerce entrepreneurs' business models. Anyone can easily set up and manage dropshipping with no upfront investment. In fact, it allows you to run your business from anywhere, even in your spare time, without having to leave your day job.
Why Should You Use Shopify for Your Dropshipping Business?
Well, if you want to start your online store on a shoestring budget, dropshipping is the perfect business model for you. Aside from that, Shopify is the most user-friendly platform for developing and running your eCommerce store.
When you begin dropshipping on Shopify, you do not need to worry about having too much inventory. You will only need to order the ordered quantity of products to meet your customers' demands. This method differs from a typical eCommerce business in that you are not required to manufacture products or purchase them in bulk from a wholesaler.
How Do I Dropship Using Shopify?
Following that, we will go over all of the steps you can take to get your eCommerce store up and running. Let's begin with the steps to open a Shopify dropshipping store.
1. Give Your Shopify Dropshipping Store a Name
Be inventive in order to stand out.
Try to keep it simple so that every user can understand it.
Name it precisely so that it is easy to remember.
After you've decided on a name for your business, check to see if it's available online. Check the domain name as well, to see if the name is available with your chosen domain.
To get started quickly, you can use a generic name for your online business.
2. Open a Shopify account
This is a simple and quick procedure. You must go to Shopify's homepage to do so. Following the loading of your page, you will notice an empty field at the top of your screen where you must enter your email address. After entering your email address, you will be prompted to enter the name you have chosen for your online shopify dropship store and create a password for your account.
Ahead, you'll be asked to answer a few questions about your eCommerce experience, as well as provide some personal information.
3. Tweak Your Shopify Account's Settings
Now set up your new Shopify account in this step. This is a critical step because it will assist you in developing your store policies, receiving payments from customers, and determining your shipping prices.
Policies for eCommerce
When you are about to launch your Shopify dropshipping store, you must ensure that you have all of your essential store policies in place. You don't have to worry about this because Shopify includes a handy tool that automatically generates a predefined privacy policy, terms & conditions, and return policy for your store.
To use this tool, follow these steps:
Navigate to the Shopify settings page.
Select the "Checkout" tab.
Scroll all the way to the bottom to discover the fields that were stated.
You're all set to go once you click the "Generate" button
Payment Specifics
Next, you should incorporate a payment method into your store. This is significant because you can only receive money from your customers after completing this step.
You should go to Shopify's "Settings" page.
Select the "Payment" tab on the left, and then
Fill in your payment information.
Shipping Costs
Shipping costs should be clearly displayed in your Shopify dropshipping store. It is generally recommended to always offer 'Free Shipping,' as customers are more likely to purchase from your store if you offer free shipping.
Furthermore, charging different shipping rates for different regions would be confusing for you. As a result, it is preferable to add a reasonable shipping cost to your products and label them "Shipping Free."
To enable free shipping, follow these steps:
Navigate to the "Shipping" tab in the Shopify store's "Settings."
Delete all domestic shipping zones from the "Rest of the World" section, and
"Free International Shipping" should be added.
4. Start Your Shopify Dropshipping Business
Now that you've entered all of the necessary information, you should start up your Shopify dropshipping store.
To get your eCommerce store up and running, follow these steps:
Access the "Sales Channel" option in your Shopify store's "Settings."
Choose the "add an online store" option.
After you have completed these steps, your online store will be operational.
5. Create a Shopify Dropshipping Store
A Shopify dropshipping store is necessary because it is the only way to present your brand and store to your customers.
Your first impression will be your last, so make it a good one. Always design your eCommerce stores in the best manner to boost your online business's sales.
Let's talk about the two most important things to think about when designing your store: your logo and your theme.
On Shopify, select a theme.
Shopify includes a plethora of in-built themes that are both free and premium. You may select based on your preferences and budget.
Make a logo for your eCommerce store.
Customers will remember your brand thanks to your logo. Spend some time developing the most appealing and appealing logo.
You can also create a logo and customize it with the assistance of a top eCommerce theme designer.
Your store will begin to take shape as soon as you finalize your theme and logo.
6. Select a Shopify Dropshipping Plugin
It's now time to start adding products to your Shopify dropshipping store. To do so, select a plugin, app, or the best Shopify tool to showcase products in the store. To begin selling, you must integrate it with your store.
Following that, you can add categories to your Shopify store and name them according to the type of products you intend to sell.
When you click the "import" button on any of your products, you can then directly import them into your Shopify Dropshipping store.
Popular Shopify Dropshipping Plugins
Now, we'll look at the best Shopify dropshipping apps/plugins that are reasonably priced. These dropshipping apps will help you import your products into your Shopify store and process orders in a matter of seconds.
Printful

Printful is a one-of-a-kind dropshipping service that allows you to create designs for your products and then sell them on your website. As each order arrives, this Shopify Dropshipping app will create and ship it. You are not required to place bulk orders for your designs in advance. This app only prints and ships on demand.
Printful fulfills orders from Mexico, California, Europe, and North Carolina.
Printful's Advantages
Print as needed.
Make your products.
There is no monthly fee.
Printful's disadvantages
Occasional printing errors may occur.
Customer service is inconsistent.
Pricing
There are no monthly or one-time fees.
All fees are included (included in the product you buy)
Features
Shipping discounts are negotiable.
Orders are filled quickly.
Allow for the customization and sale of 200+ products
Design options that are both free and customizable
Provide support 24 hours a day, seven days a week
Best for: Sellers who want to design their own products and have them printed on demand.
Dropshipping on AliExpress

The AliExpress Dropshipping app from Appfreaker is ideal for your needs. It enables Shopify merchants to easily import items from AliExpress. It enables semi-automated ordering of these items. It also comes with a Chrome extension that makes it easier to add products to your store. Furthermore, this extension makes it easier to import products and edit their information while browsing.
Advantages of AliExpress Dropshipping
Excellent customer service
Import products from AliExpress with ease.
There is a free plan available.
The Drawbacks of AliExpress Dropshipping
Suppliers are slow to respond to orders.
Have out-of-date interfaces.
Pricing
7-Day Trial of the Free Plan
Basic Plan – $5 per month, 5,000 product imports
The High-Level Plan costs $40 per month.
Enterprise Plus Plan – Import up to 40,000 products
Features
Order Fulfillment in a Hurry
To import products, use the Chrome Extension.
Using the app, you can search for and import products.
Set pricing rules to automatically update pricing in bulk.
Edit the product's images and description.
Automatically updates your product pricing and inventory levels
Best for: Those who want to easily import and sell items on AliExpress.
Spocket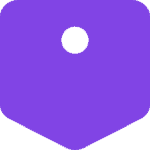 Spocket is a dropshipping marketplace that focuses on high-quality products and excellent customer service. It thoroughly vets its suppliers in order to provide a marketplace with high-quality products that ship quickly. Because many Spocket suppliers are based in Europe, the United States, and Canada, you can ship orders to customers in Europe and North America more quickly. Furthermore, it negotiates with suppliers to provide merchants with product discounts.
Spocket works with both WooCommerce and Shopify.
Spocket's Advantages
Orders should be filled in as soon as possible.
Examine the suppliers for quality.
Product discounts are available.
Spocket's disadvantages
A lack of customer service
There is no free selling plan.
Pricing
Basic Plan: No Charge, 14-Day Trial
Paid Plans: Begin at $19 per month.
Features
Orders are processed more quickly.
Ship products as soon as possible.
Offer a 25% discount on all products.
Customize your invoices with your company's logo.
Your store will be automatically updated.
Best for: Someone who is looking for high-quality products.
Modalyst

The Modalyst dropshipping app allows your uploaded products to be imported from the Modalyst marketplace to your Shopify store. You can instantly add inventory details, product descriptions, images, and pricing to your store while importing your products.
Modalyst's Advantages
It includes free plans.
Shipping costs are based on a flat rate.
Have a large number of suppliers based in the United States
Provide high-quality products
Modalyst's disadvantages
Suppliers sometimes vanish without a trace.
It is difficult to communicate with suppliers.
Pricing
Free Plan (Hobby Plan): List up to 25 products for free and pay a 5% transaction fee on successful sales.
Paid Plan: Starts at $35 per month and goes up to $90 per month.
Features
A company that sells digital products
Importing products into the website with a single click
There are real-time product updates available.
Distribute shipping status updates
Provide live chat assistance.
Best for: Sellers looking for high-quality products that may ship from the United States.
Spreader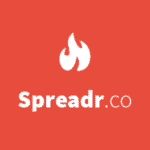 It is not at all like the Shopify Dropshipping apps we have listed here. It enables sellers to earn money through two distinct channels:
Dropshipping, as well as
Earning Amazon affiliate revenue.
Spreadr helps you import products from Amazon into your Shopify store and either market them in exchange for a fee (commission) or dropship them.
If you want to use Spreadr for your entire website, you must first fill it with original content, such as posts, products, or reviews.
Spreadr's Advantages
Earn money as an affiliate.
All plans allow for unlimited product imports.
Provide inventory and pricing auto-sync.
Spreadr's disadvantages
It is difficult to add product variants (like colors and sizes)
Amazon dropshipping has some limitations.
Pricing
7-Day Trial Plan is available for free.
The basic plan costs $5 per month.
Paid Plan: $600 per month
Features
Activate auto-sync
Allow for commissions (up to 10%) on qualifying purchases.
Allow for the bulk import of up to 2,000 Amazon products.
Personalize the product description
Upload with a single click
Amazon can be used for dropshipping.
Who it's best for: Anyone who wants to start Amazon dropshipping on Shopify stores or simply make a commission.
Oberlo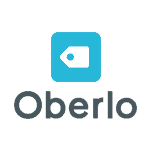 Oberlo, a well-known Dropshipping for Shopify provider, takes a unique approach. It enables users to access dropshipping in two ways:
Connect their Shopify accounts to AliExpress, or vice versa.
Provides a product catalog from which merchants can select and sell products.
Oberlo's Advantages
Suppliers can be found on two different marketplaces.
Customer service is available 24 hours a day, seven days a week.
Provide a free plan
Allow for bulk order processing.
Oberlo's Disadvantages
Problems with AliExpress suppliers
Slowly sync with AliExpress
Pricing
Free Plan: Up to 500 products can be listed.
Paid Plan: Prices start at $29.90 per month and go up to $79.90 per month.
Highest-Level Plan: Provide advanced feature access and a variety of user seats.
Features
Meet bulk orders with a single click
Assist in the importation of dropship products
Automatically updates the supplier page based on changing inventory levels and costs.
Orders can be tracked.
Allow for product listing customization
Allow multiple employees to access your Oberlo account at the same time.
Who it's best for: Anyone looking for dependable integration with Shopify.
Shopify and Dropshipping Market Stats
Let's start with some facts about Shopify.
Shopify controls 11% of the eCommerce platform market (as recorded in 2021).
It has approximately 16 offices around the world.
It is well-known all over the world as a rapidly expanding online store builder.
After Amazon and eBay, Shopify is the third-largest online retailer.
It is the most commonly sought-after eCommerce store development solution.
In 2021, it reported first-quarter revenue of $988.6 million, representing a year-over-year increase of 110 percent.
By the end of 2021, it is expected to reach $4.97 trillion.
Shopify currently has over one million merchants.
Let us now turn our attention to the Dropshipping market report. The more people who buy online, the better your chances of becoming a successful dropshipper.
Dropshipping is expected to have a $557.9 billion market share by 2025.
There will be 2.05 billion global digital customers by 2020.
The number of online shoppers is expected to reach 2.14 billion by 2021.
Dropshipping is used by approximately 27% of online retailers.
When suppliers sell to dropshippers, they earn 18.33 percent more profit than when they sell through their eCommerce stores.
The Advantages of Dropshipping with Shopify
Dropshipping is an excellent business model for aspiring entrepreneurs who want to start an online business. The following are some of the advantages of dropshipping that make it a popular business model. Let's take a look at them.
Simple to Begin
Dropshipping allows you to start your eCommerce business quickly because you don't need to:
Control or pay for a warehouse.
Pack and send out your orders.
Inventory should be tracked for accounting purposes.
Handle return shipments and inbound shipments.
Order products on a regular basis and keep track of stock levels.
Adaptable Location
A dropshipping business can be run from any location with an internet connection. You can run and manage your business simply by communicating with potential customers.
Low Overhead Expenses
Because you will not have to deal with purchasing inventory or managing a warehouse, your overhead expenses will be low. In fact, many successful dropshipping stores are run from home.
A Broad Range of Products to Sell
You can offer a wide range of trending products to your prospective consumers because you do not need to pre-purchase the products you would like to sell. Furthermore, if your suppliers stock a product, you can list it for sale on your online store at no extra cost.
Scalability is Improved
In the traditional retail business, if you receive three times the number of orders, you must do three times the amount of work. Suppliers do a lot of the work in processing extra orders when you use dropshipping suppliers.
Easier to Put to the Test
Dropshipping is the best fulfillment method for launching a new eStore and for business owners who want to test customer demand for additional item categories or entirely new product lines. Again, dropshipping allows you to list and sell products without having to invest in inventory.
How Does a Dropshipper Make Money?
Dropshipping companies are similar to product curators in that they select the best products to market to customers. Don't forget that marketing is the one that you bear, both financially and in terms of time, in assisting potential customers in finding, evaluating, and purchasing the right products. You will also need to factor in the cost of providing customer service whenever there is a shipping or product issue. The final figure is the original price at which your supplier sells his goods.
Dropshipping businesses add a certain amount to the price of goods to cover profit and overhead in exchange for distribution, incorporating all such costs. That is why suppliers appreciate dropshippers who market their products on their behalf. So, in order to benefit from the dropshipping business, it's best to understand how much it costs to "acquire" a customer and price your products accordingly.
Cost of Starting a Dropshipping Business with Shopify
It's difficult to predict the cost of starting a dropshipping business with Shopify. To get started, every dropshipping business must spend money on certain items. Let's go over some of the most important costs.
Online Retailer
To create and host your online store, you must first select an eCommerce platform or website builder. A Shopify store is obviously highly recommended. With Shopify, you can easily sync with the Oberlo marketplace to source products, and finally, you will have access to a full selection of Shopify themes as well as its free branding tools to get your business up and running successfully and quickly.
Name of the domain
It's difficult to build customer trust with your domain name. There are a plethora of top-level domains available in the market, but it's generally recommended to look for a.com that matches your brand perfectly if one is available.
Orders for Testing
However, Dropshipping allows us to have very little involvement with easy management of the entire product catalog; however, you must set aside some time and money to test the products you intend to sell. If you do not do so, you risk your product listing having various flaws or flaws that will lead to unhappy customers and waste time dealing with returns.
Advertising on the Internet
Every eCommerce business must find ways to reduce its average price in order to attract customers through organic channels such as SEO, content marketing, and others. To begin, advertising is widely recognized as an important channel for many product-based businesses. SEM, social media ads, display ads, and mobile ads are examples of popular channels.
How to Find a Shopify Developer for a Dropshipping eCommerce Store?
To hire a Shopify developer for your dropshipping business, you should consider reviewing the fundamentals of your business and identifying the areas that require improvement. Let's get started:
Assess project's requirements
Define the business goals
Determine your budget
Select a payment model based on your company's needs
Select the reports and analytics tools
Select up a payment integration method
So, before you hire a Shopify developer for your business, talk to them about every aspect in detail.
Conclusion
Now, we hope you find this guide to starting a dropshipping business with Shopify will help you in achieving your goals.